Honduras
Pule Lenca 2
Taking good care of people and nature, this Honduran cooperative of coffee farmers does both. With this second loan of 25,000 euros, another 36 farmers can buy organic fertilizer to sustainably improve their yields in an environment friendly way. This benefits all.
5 new jobs

36 people reached
Fully funded in 7 days on 27 June 2022.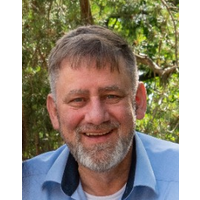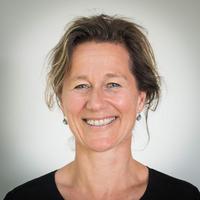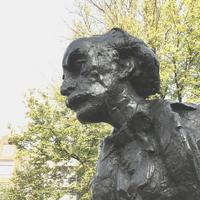 + 60 other investors
For people and planet
Pule Lenca's coffee is special. This Honduran farmers' cooperative grows its coffee with care for people and nature. Their high quality coffee is certified both as Fair Trade and Organic. Worldwide, the demand for this is high, which offers opportunities for Pule Lenca. 
About the company
The cooperative Pule Lenca was launched in 2008 under a different name. At the time, 36 coffee farmers united to collectively improve their coffee production, then be able to sell that coffee at a better price and thus improve their living conditions. In 2015, the current name was registered and the cooperative now has 71 members. 
Pule Lenca also wants to protect nature. Therefore, the member farmers grow their coffee in an environment friendly way, without using chemicals. The farmers then sell their yields at a good price to the cooperative, which processes the berries into coffee beans to sell. Because the company itself does not (yet) have an export license, they work together with 2 large exporters who sell the coffee on the international market, mainly the United States and Europe. Pule Lenca's coffee has several certifications, including UTZ, Fair Trade and Organic.
Pule Lenca not only buys the harvest of its members, but also provides them with technical advice in the sustainable cultivation of coffee. In response to the high market demand, Pule Lenca wants to increase their coffee production. By providing farmers with organic fertilizers and environment friendly pesticides, member farmers can increase their coffee production. The farmers are trained by the cooperative in sustainable techniques for organic farming, to ensure good quality of their coffee beans. This increases their income.  
Purpose of the loan 
With this loan of 25,000 Euros, Pule Lenca will be able to provide another 36 farmers with organic fertilizers. These 100% natural fertilizers are produced by the cooperative in their own plant and, if applied well, increase the productivity of the coffee plants.
Previous loan
This is the second part of a loan totalling € 50,000 to Pule Lenca. With the first part of 25,000 Euros, half of the 71 members of the cooperative could already be provided with environment friendly fertilizers and pesticides. With this second part of the loan, the remaining 36 farmers can also buy organic inputs.
Impact 
Thanks to this loan, another 36 farmers will receive additional organic fertilizers and pesticides, combined with technical advice and training in sustainable agriculture, which will increase their yields. This provides more income for these farmers and their families. This loan also creates 5 new temporary jobs. Together, the two loan components will enable all 71 members to sustainably improve their yields and incomes, and a total of 10 new jobs will be created. 
COVID-19 update
While business activities continued to grow during the pandemic, the cooperative was hit by the virus when 1 of the member farmers died from Covid. They also suffered from a high number of infections during the harvest season, which reduced the manpower available for harvesting. Since then, 54% of the population in Honduras has been vaccinated and that percentage continues to increase, so any new outbreak of the virus will have less impact on the farmers.
Mission
Pule Lenca's goal is to produce high-quality coffee and access local and international markets at fair prices, to create a better income for local communities with respect for their natural environment.
Website: https://cafesespecialespulelenca.estaenlanet.com/
Social media: https://www.facebook.com/cafelpulelenca/
Management team
The cooperative is managed by a team of 4 people, all experienced coffee growers with broad technical expertise: 
President is Marco Tulio, an agronomist engineer with over 20 years management experience, who has been producing coffee since 1990.
Vice president is Heydi Yanira Jiménez Rodríguez, who has a degree in Pedagogy and a background in education/training. She has been producing coffee for the past 7 years and coordinates women's training programs.
Dra. Nidia Mileydy Vargas Laínez is secretary of the cooperative. She has a background in medicine as a General Practitioner and produces coffee since 2013.
Treasurer is Ramiro Argueta Montoya, an agronomist with expertise on natural resources experience in growing coffee since 2015.
In addition, Pule Lenca has an experienced team of 5 people with technical expertise responsible for the operations of the company.
Direct Loan
This is a direct loan to a company. It is advisable to be cautious about the amount of an investment in this project. Get information about the risks of an investment here. 
Available documents
Information document issuer (NL)
| | |
| --- | --- |
| Company name | Pule Lenca |
| CEO | Marco Tulio |
| Founded | 2008-01-01 |
| Location | San Jose, La Paz |
| Sector | Agriculture |
| Turnover | €1,734,276 |
| Employees | 5 |
Impact of this project
With this investment 5 jobs are created
With this investment 36 people are reached
About the investment
| | |
| --- | --- |
| Type | Impact |
| Entrepreneur | Pule Lenca |
| Funding target | €25,000 |
| Annual interest | 0.00% |
| Maturity | 12 months |
| Repayment period | 6 months |
| Currency | EUR |
| Terms and conditions | Show |
About Pule Lenca
| | |
| --- | --- |
| Total assets | €808,402 |
| Revenue | €1,734,276 |
| Leverage ratio | 48.00% |
| Liquidity | 195.00% |
About the risks
Read more about the Risks.
We have already contributed for Pule Lenca 2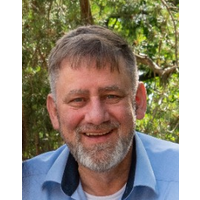 Jan de Wit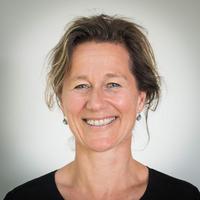 suzanne nivard
Eric Gubbels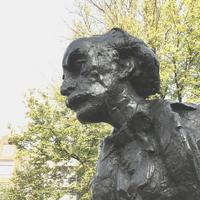 Eric van de Giessen
Joost Beenker