Krang Leav Samkie (KLS) is a cooperative of rice farmers in Cambodia's Kompong Chhnang province. Since its establishment in 2012, the cooperative has been buying rice from their members, who are small-scale rice farmers. They belong to a poor community and usually own less than 2 hectares of land. Nowadays, the cooperative has 246 members. Together they have a stronger position in the market and are able to negotiate a better price for their rice. Danish development organization DanChurchAid has been strengthening these rice farmers by training themand connecting them cooperative to international markets, including Denmark.
There is an increasing demand for rice products, both domestically and internationally. The Cambodian government is also responding to this. An international campaign should promote Cambodia as a rice paradise. So growing rice in Cambodia remains lucrative and offers great prospects for the future of rural residents. 
Krang Leav Samkie wants to make use of this. In 2018, the cooperative purchased a milling machine to also be able to process the rice itself. KLS now sells both processed and unprocessed brown and white rice. They also want to expand their production of organic rice. Currently, 118 farmers already grow rice organically, which accounts for 30% of total production. KLS wants to increase this percentage to 80 percent. The cooperative checks the rice thoroughly. Farmers who grow organic rice are not allowed to use any artificial fertilizer. They receive training in organic farming and learn, for example, how to make their own fertilizer and use natural pesticides. 
KLS sells their rice under its own brand in the local market of Kompong Chhnang and to AMRU Rice, the largest rice producer and exporter of organic rice in Cambodia. Via them, the rice reaches consumers in Denmark, where the rice is sold via the Salling Group, the biggest retail group in the country. In addition to rice, KLS also markets organic vegetables, chicken, palm sugar and traditional Khmer handicrafts. 
In addition to improving their income, the cooperative helps its members in other areas. For example, KLS has created a farmers' savings group, in which members save money together. As they lack access to financial services, members of a savings group can thus help each other with small loans from the money saved.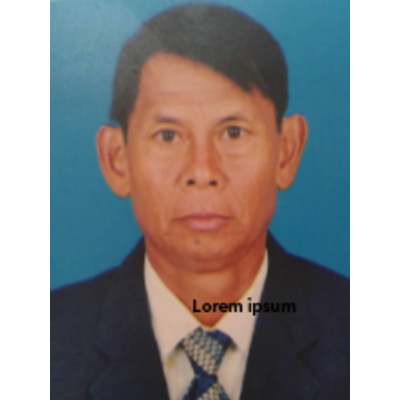 General information
Financial information per 2022-03-31
| | |
| --- | --- |
| Total assets | €101,226 |
| Revenue | €70,601 |
| Leverage ratio | 87.00% |
| Liquidity | 352.00% |
About Cambodia
Cambodia has seen strong economic growth over the past 10 years, and while bordered by countries with significantly stronger industrial basis, Cambodia has built strong foundations for its economy, linked to tourism, garment, and agriculture, namely. However, Cambodia remains a strongly agricultural country, and suffers from this sector being primarily focused on production, rather than transformation. Cambodia now holds the status of a lower middle-income country and aims to achieve middle-income status by 2030. Average annual household income is at just over 1,500 USD
Last funded project
Krang Leav Samkie
Organic rice should be accessible to everyone. Also for local people, believes the Cambodian rice cooperative Krang Leav Samkie (KLS). This farmers' network is proud of their ancient Khmer culture and fights for a better life for their beloved people. Moreover, organic rice is better for the environment and for people's health. Therefore, KLS wants to expand its' production. With this loan, they can grow more organic rice for the national and international market, generating more income for the farmer members. And that is good for the whole community.
10 new jobs

245 people reached
Fully funded in 56 days on 2 February 2023.