High Level Farms is a processing company of palm oil, which is made from the fruits and kernels of the oil palm. The company grows part of their raw materials (30%) themselves, but the majority (70%) is bought from 3,000 small-scale Ghanaian farmers. The fruits and kernels of this oil palm are then processed by the company into high quality palm oil. 
Palm oil is very versatile. As a vegetable fat, it is processed in countless food and cosmetic products, but it is also used as a biofuel. This makes it a sought-after product which is in high demand worldwide, so that the price paid for it continues to rise. 
In Ghana, palm oil is mainly cultivated by small-scale farmers. It is an important part of the local economy and can be found everywhere in daily life. The current government is paying more attention to the sector and is investing in improving the crops and increasing exports. This offers many opportunities for growth, both in the local and international market, which High Level Farms wants to capitalize on. 
To ensure the quality of the palm oil, High Level Farms works closely with the farmers they source from. They help them to improve their farming techniques and use high quality plants that are more resistant to diseases and climate changes. For example, they advise farmers on the best ways to cultivate land, plant new seedlings and care for the plants in a sustainable way. 
High Level Farms considers environmental conservation and social impact very important and makes an effort to improve this, for example by using clean energy for the tilling process, by carefully managing their oil palms and by minimizing their waste. The business complies with the international agreements on sustainable production by the Roundtable on Sustainable Palm Oil and is currently in the process of applying for RSPO certification.
High Level Farms sells its palm oil to the Ghanaian government, for a High School Food Program, to 2,000 local retailers, wholesalers and industrial customers who process it into other products. The company recently won a large contract and is also exploring export opportunities to Nigeria and Europe. Therefore, the company is looking to scale up its production capacity.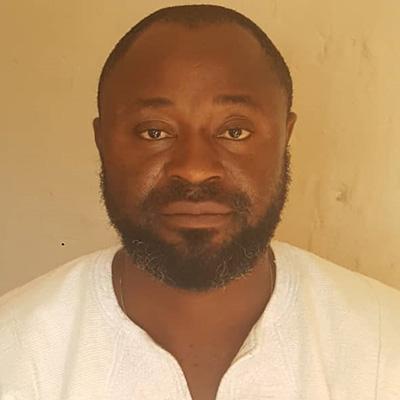 General information
| | |
| --- | --- |
| Borrower | High Level Farms Limited |
| Country | Ghana |
| Head office | Weija-Accra |
| Website | https://www.hipalmproduce.com/ |
| Founded | 24 July 2017 |
| Active on Lendahand since | 14 March 2022 |
Financial information per 2022-03-01
| | |
| --- | --- |
| Total assets | €279,190 |
| Revenue | €265,723 |
| Leverage ratio | 95.00% |
| Liquidity | 1040.00% |
About Ghana
Ghana, officially the Republic of Ghana, is a country along the Gulf of Guinea and the Atlantic Ocean, in the subregion of West Africa. Spanning a land mass of 238,535 km2 (92,099 sq mi), Ghana is bordered by the Ivory Coast in the west, Burkina Faso in the north, Togo in the east, the Gulf of Guinea and the Atlantic Ocean in the south. Ghana is a unitary constitutional democracy led by a president who is both head of state and head of the government. Ghana's growing economic prosperity and democratic political system have made it a regional power in West Africa. It is a member of the Non-Aligned Movement, the African Union, the Economic Community of West African States (ECOWAS), Group of 24 (G24) and the Commonwealth of Nations.
Last funded project
High Level Farms 2
This is Ama Doris Tiwaah (47), a smallholder farmer and supplier to High Level Farms. This Ghanaian company produces sustainable palm oil that makes pósitive impact. "Before I worked with High Level Farms, I hardly earned any income with my crops. Through training, now i know how to improve my production sustainably. And with High Level Farms as a regular buyer, I get a fair price for my crop." For Ama, palm oil creates a better life. With this second loan, High Level Farms can scale its business and set an example of the positive impact sustainable palmoil can make.
4 new jobs

3 people reached
Fully funded in 58 days on 23 November 2022.