Agro Express is a processing company that processes leftover tomatoes into tomato paste, juice and powder. In Benin, tomatoes are mainly cultivated by women, for whom it is an important source of income. But of all the tomatoes grown in Benin, 52% are sold fresh and only 1% are processed. The rest goes to waste. To reduce this loss, Agro Express buys up leftover tomatoes and adds value through processing.  
Currently, Agro Express buys its tomatoes from 150 women. The tomatoes are bought directly from these small-scale female farmers and collected from them. In the same area, Agro Express has set up a factory, in the village of Kpomassè, where the processing is done. The final product is then sold to supermarkets in the capital Cotonou, or directly to consumers through their webshop. Since 2017, Agro Express has expanded its product range to include other processed products, such as onions, garlic and ginger. 
Market research shows that more than enough tomatoes are grown in Benin to meet demand, but because so many fresh tomatoes are lost, the supply is insufficient. The products of Agro Express offer a good alternative to fresh tomatoes, so there is a good market for them. The company therefore wants to scale up their production but needs extra equipment to do so. Hence this loan, which they can also use to purchase additional raw materials. These are amply available in Benin.
Agro Express was founded in 2014 with at the time 2 employees and a processing capacity of 210 kg per year. Since then, this has grown to 15 employees and the company now processes over a ton of tomatoes on an annual basis. The company is still relatively small and is currently making the transition from a cash basis to a professional company with mainly bank transactions.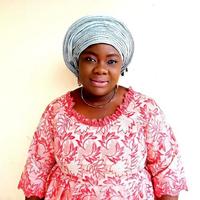 General information
Financial information per 2022-06-30
| | |
| --- | --- |
| Total assets | €20,138 |
| Revenue | €27,210 |
| Leverage ratio | 72.00% |
| Liquidity | 1223.00% |
About Benin
Benin is a country in West Africa. It is bordered by Togo to the west, Nigeria to the east, Burkina Faso to the north-west, and Niger to the north-east. The majority of its population lives on the small southern coastline of the Bight of Benin, part of the Gulf of Guinea in the northernmost tropical portion of the Atlantic Ocean. Benin covers an area of 114,763 square kilometers and its population in 2018 was estimated to be approximately 11.49 million. Benin is a tropical nation, highly dependent on agriculture, and is a large exporter of cotton and palm oil. Substantial employment and income arise from subsistence farming.
Last funded project
Agro Express
This small enterprise in Benin prevents food waste by processing rejected tomatoes into puree and juice. For women, who grow the tomatoes, this means extra income. With this loan the company can buy extra tomatoes from 20 women and create 5 new jobs.
5 new jobs

20 people reached
Fully funded in 7 days on 15 July 2022.