Frutrac is a Ugandan company that processes and markets various organic agricultural products. These include fresh and dried fruits, chia and sesame seeds, vanilla, shea butter and green coffee beans. Frutrac buys all these products directly and at a fair price from 700 small-scale farmers who have organic certification.
To become certified, these farmers are first trained by Frutrac in organic farming. The company also pays for the application costs. Once the farmers are certified, a fair trade agreement is signed to sell their organic products to Frutrac. That way the farmers get a fair price for their products. This price is determined by the profit the company makes and is about 30% higher than the average market price. Moreover, in the event of failed harvests, the farmers still receive a minimal amount to compensate their loss. This way Frutrac wants to enable farmers, especially women and young people, to improve their economic and social situation. 
Fructra believes in traceability of its' products. Therefore, a great deal of attention is paid to technical support for farmers, and strict working procedures are in place to ensure transparency. This applies not only to the farmers but also to the employees who sort, process and package the products for transport.
Frutrac's products are sold in local and international markets. In 2020, 50% of their profits came from exports. Frutrac exports to Europe, the United States, Japan, the Middle East and African countries, among others. Over the past 3 years, Frutrac has grown and despite the pandemic, profits have increased. There is potential for further growth of those profits, but for that Frutrac needs more working capital. This loan is intended for that.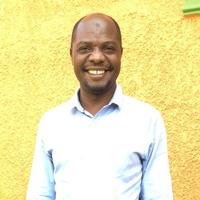 General information
| | |
| --- | --- |
| Borrower | FRUTRAC LIMITED |
| Country | Uganda |
| Head office | Kampala |
| Website | https://www.frutrac.com |
| Founded | 24 June 2011 |
| Active on Lendahand since | 29 October 2021 |
Financial information per 2021-11-22
| | |
| --- | --- |
| Total assets | €76,366 |
| Revenue | €171,756 |
| Leverage ratio | 64.00% |
| Liquidity | 207.00% |
About Uganda
Uganda gained independence from Britain on 9 October 1962 as a Commonwealth realm with Queen Elizabeth II as head of state. One year later, Uganda became a republic but maintained its membership in the Commonwealth of Nations. The country has been experiencing consistent economic growth. In 2015-16, Uganda recorded gross domestic product growth of 4.6 percent in real terms. However, despite making enormous progress in reducing the countrywide poverty incidence from 56 percent of the population in 1992 to 24.5 percent in 2009, poverty remains deep-rooted in the country's rural areas, which are home to 84 percent of Ugandans.
Last funded project
Frutrac 3
Good news for Frutrac, who just signed a big new client. That means they can export much more organically produced sesame. The company buys these from small Ugandan farmers. With this loan of 31,000 euros Frutrac can buy extra sesame seeds from 545 farmers and pay them directly. At a fair price, because Frutrac wants to enable Ugandan farmers to improve their own living conditions with environment friendly farming. Thanks to this loan, more and more farmers can participate and benefit from opportunities on the international market.
18 new jobs

545 people reached
Fully funded in 57 days on 20 October 2022.