Kenya
Ndivisi
Soybean meal makes an important contribution to food security in Kenya. Especially when it is regionally produced and thus affordable. Ndivisi, which already buys soy from 2,000 small-scale farmers in neigbouring Uganda, therefore sees an opportunity in processing soybean meal and oil themselves. Because processing adds value to their product. That way the company can grow and buy more soy from even more farmers. That provides more income for these farmers, boosts the local economy and creates new jobs.
1 new jobs

293 people reached
Fully funded in 34 days on 7 December 2022.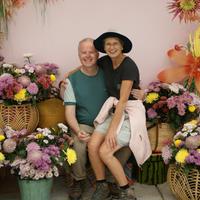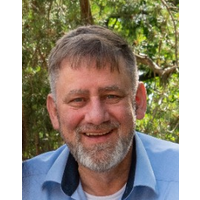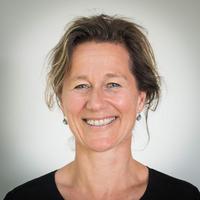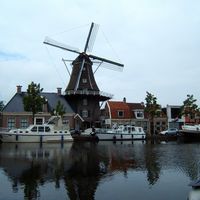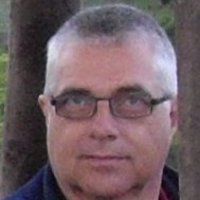 + 47 other investors
Food prices are skyrocketing in Kenya. Soybean meal can make an important contribution to food security. This legume is the basic ingredient for many foods and animal feeds but is not grown in Kenya itself. But it is in neighboring Uganda. A great opportunity, thought Ndvisi founder James Ododa. By processing the soy, the company offers a cheaper alternative to expensive imports. That makes food for people and animals in Kenya more affordable and offers Ugandan producers a better income. 
About the company
Ndivisi is a Kenyan company dealing in oilseeds, mainly soybeans from Uganda. This two-headed business was founded in 2015 by James Ododa and Esther Njoroge. Ndivisi purchases soybeans from 2,000 farmers in fertile northern Uganda. As a result, these farmers not only have a steady buyer, but they also receive guidance in the production process. This improves the quality and increases their harvest, resulting in more income. The soybeans are cleaned, packaged and transported to Kenya. For transportation, Ndivisi uses trucks that transport goods from Kenya to Uganda and would otherwise go back empty. Very efficient! Their clients are mainly animal feed manufacturers and food processing companies.
Network
Ndivisi has a strong network of farmers in northern Uganda. The company works with enthusiastic, entrepreneurial soybean farmers, such as Joan Akulu. She is one of 23 soybean farmers who manages a network of farmers around her village. She provides advice throughout the sowing and harvesting process and expands the farmer network. For this purpose she has been trained by Ndivsi. Joan is very happy about this collaboration. "We can expand our farms because we can be sure that every harvest will bring in money. I now see a future for myself and my three daughters."
Expansion
There is an increasing demand for soy products. Ndivisi is keen to capitalize on this. By not merely trading but also processing soybeans into flour and oil, the company becomes more profitable and Ndivisi can meet the needs of the market. For James and Esther, this represents a substantial but promising expansion of the business. It will attract more customers. For example, soybean meal will also be used for human consumption.
Ndivisi can build on the good relationships they have with both their customers and the farmers, both important parties will benefit from Ndivisi's plans. The existing customers are very interested in soybean meal and soybean flour, as it is currently imported at a high price. For deals with new customers, Ndivisi wants to source more soybeans from more Ugandan farmers. To provide these new farmers with proper guidance in the production process as well, four agronomists are being employed. 
Purpose of the loan 
With this €25,000 loan, Ndvisi has the working capital to purchase more soybeans from farmers, to process into soybean meal and oil. 
Impact 
This project contributes to greater food security by producing soybean meal locally. This is beneficial for human and animal consumers in Kenya, but also for the 2,000 Ugandan farmers who supply Ndvisi and have a stable income. The company wants to expand their network substantially and aims to partner with another 1,000 farmers over the next two years. In each of the four new districts identified for this purpose, an agronomist will be employed to train and advice farmers. This loan will allow for 293 new farmers to benefit from improved farming techniques and increased income thanks to cooperation with Ndvisi. Also, 1 new permanent and 1 new seasonal job are created with this loan.  
Ndivisi is highly committed to opportunities for women. It aims for a workforce that is half female. A quarter of soybean growers are now women. Again, the company would like to see a percentage of 50 percent.   
 
Management team
Ndivisi is a two-headed business owned by James Ododa and Esther Njoroge, who each own half of the shares. For the expansion of the company, a board of directors has been formed, which also includes business booster Truvalu. This social enterprise and co-founder of PlusPlus works with promising businesses in developing countries, with the goal of creating local economic value. 
Mission & vision
Ndisvis wants to add value to soy by processing it itself into soybean meal. The company wants to offer their suppliers a stable source of income. To that end, it encourages farmers to grow soy in a smart way so that harvests are successful. 
Direct loan
This is a direct loan to a company. It is advisable to be cautious about the size of an investment in this project. For more information about the risks of such an investment, click here.
Available documents
| | |
| --- | --- |
| Company name | NDIVISI |
| CEO | James Ododa |
| Founded | 2015-06-25 |
| Location | Nairobi |
| Sector | Agriculture |
| Turnover | €495,901 |
| Employees | 4 |
Impact of this project
With this investment 1 jobs are created
With this investment 293 people are reached
About NDIVISI
| | |
| --- | --- |
| Total assets | €301,755 |
| Revenue | €495,901 |
| Leverage ratio | 55.00% |
| Liquidity | 544.00% |
About the risks
Read more about the Risks.
We have already contributed for Ndivisi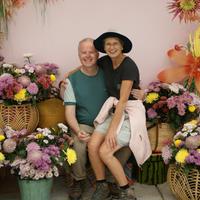 A.J. Bakker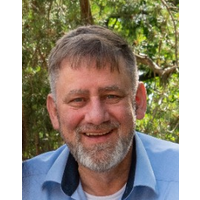 Jan de Wit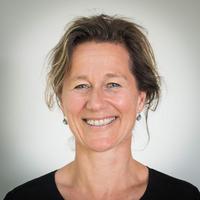 suzanne nivard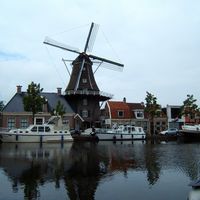 Ton Schroer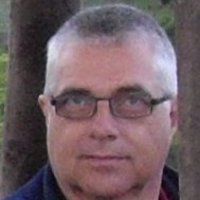 Ron van Eijk