Rwanda
CLECAM 2
"More dreams for a better future", says Brandine when asked what access to finance means to her. For small farmers in Rwanda it's very difficult to get a loan. Especially for women. Yet access to finance is key to unlock their potential and become successful. Like Brandine. Thanks to loans from CLECAM, Brandine could buy fertilizers and increased her harvests. "I was able to earn enough money to finance education for my children up to university, to pay for a water supply system at my house and to bring in electricity, for the kids to study at home."
Fully funded in 45 days on 5 December 2022.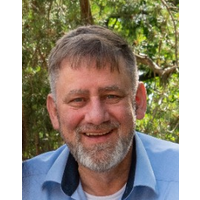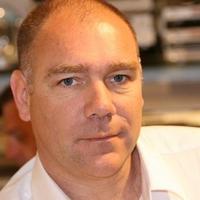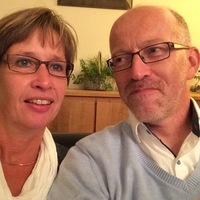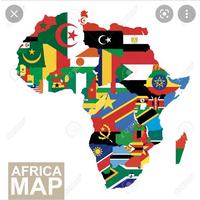 + 59 other investors
For farmers, by farmers
CLECAM is a Rwandan microcredit institution that was created in 2007 by the merger of 2 microcredit organizations. Both had been set up by farmers' cooperatives to provide credit to their members for their agricultural activities, and that is still the main goal. Moreover, with 23,302 shareholders, CLECAM is still owned by the farmers themselves. This makes CLECAM an institution by farmers for farmers.
CLECAM offers farmers (m/f) various financial products and services, such as financial literacy trainings, saving services and small loans with an average of USD 500. Since most small farmers cannot access a bank, CLECAM's services are in high demand. Currently CLECAM has 68,769 savers and 6,500 borrowers, including 4,100 men and 2,400 women. They can deposit and withdraw money at any of the CLECAM service points, which are regulated by the National Bank of Rwanda (NBR). CLECAM has 5 branches with a total of 10 local service points, which farmers in the southern parts of Rwanda can access.
Boosting women's potential
Because it is especially difficult for women to get a loan, this PlusPlus loan helps to empower female farmers and boost their potential. It provides them the same opportunities as men and gives them a voice. This boosts their confidence and is empowering.
Thanks to a program of development organization Cordaid, the farmers (both female and male) have already been trained in gender awareness, financial literacy and the use of digital finance tools, which create efficiency. They are now applying these skills and working hard to improve their agricultural business activities. The finance they need for this, they can loan from CLECAM, at a favorable rate of 1.5% per month.
This low rate is possible thanks to CLECAM's cooperation with humanitarian organizations, who also bear the risks of exchange rate losses. This way, neither CLECAM nor the farmers will be negatively affected by currency fluctuations. Any actual profit made by CLECAM is divided among its' owners: the farmers themselves.
Purpose of the loan 
With a loan of € 30,000, CLECAM can support 62 farmers, over half of which are women, to get a loan. These loans, with an average of 500 euro per person, will mostly be used by the farmers for weeding and harvesting of the crops they planted. The small loans allow each farmer to use it for whatever they need most.  
Impact 
This loan creates impact for 62 farmers, the majority of which are women, who have access to the finance they need to invest in their agricultural activities and build a sustainable income. With an average of 4 people per family, this means that in total 248 people benefit from improved livelihood. The loan also contributes to women empowerment by creating equal opportunities for male and female farmers. Giving female farmers access to the finance they need boosts their potential and enables them not only to improve their situation financially, it also builds their confidence and stimulates female leadership. The fact that Cordaid has already trained the farmers in financial, digital and entrepreneurial skills increases their chances of success. 
Indirect loan
This is an indirect loan, provided via a local microcredit institution. Loans through a microcredit partner have less risk than direct loans to an entrepreneur, because the partner can spread risks. Our partner gives us full insight into the loan portfolio, delays, depreciations and reserves they hold to cover these risks. Click here for more about the differences between direct and indirect loans.
Management team
CLECAM has a competent, experienced and stable Management Team. It is led by Managing Director Merchias Dusabumurenyi, who has a Bachelor degree in Management and over 15 years' experience in micro finance management. Merchias manages the organization together with Director of Operations Louis Lambert Nzabandora, Finance & Administration Director Naphtal Ndahayo and Jean Baptiste Buregeya as Head of Audit. Together they lead the 5 branch managers, an internal auditor and accountant. The MT members have been involved with CLECAM since the beginning and are accountable to a nine-member Board of Directors. 
Mission & vision
It is CLECAM's mission to contribute significantly to poverty alleviation in Rwanda by offering professional and, through the use of modern technology, profitable financial and non-financial services to farmers, especially to women and youth.
Website
COVID-19 update
As a result of Covid, the number of outstanding loans that could not be repaid to CLECAM in 2020 and 2021 was slightly higher than normal. Since then, CLECAM has been able to recover most of them and is now ready to expand its' portfolio. CLECAM has a healthy reserve to absorb possible losses. 
Available documents
| | |
| --- | --- |
| Company name | Clecam Ejo-Heza |
| CEO | Merchias Dusabumurenyi |
| Founded | 2007-01-01 |
| Location | Rwanda |
| Sector | Agriculture |
| Turnover | €1,271,412 |
| Employees | 11 |
Impact of this project
With this investment 62 people are reached
About the investment
| | |
| --- | --- |
| Type | Impact |
| Entrepreneur | Clecam Ejo-Heza |
| Funding target | €30,000 |
| Annual interest | 0.00% |
| Maturity | 24 months |
| Repayment period | 6 months |
| Currency | EUR |
| Terms and conditions | Show |
About Clecam Ejo-Heza
| | |
| --- | --- |
| Total assets | €8,191,110 |
| Revenue | €2,064,793 |
| Leverage ratio | 26.00% |
| Liquidity | 133.00% |
About the risks
Read more about the Risks.
We have already contributed for CLECAM 2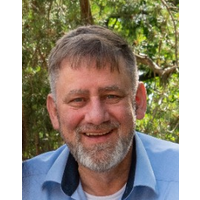 Jan de Wit
Florette Koning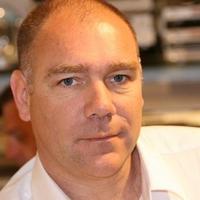 Evert Jan Ter Burg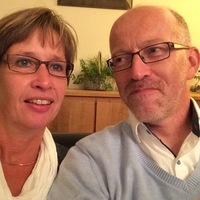 Jan van Munster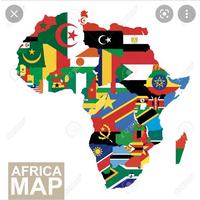 rits dijkstra