Ghana
High Level Farms 2
This is Ama Doris Tiwaah (47), a smallholder farmer and supplier to High Level Farms. This Ghanaian company produces sustainable palm oil that makes pósitive impact. "Before I worked with High Level Farms, I hardly earned any income with my crops. Through training, now i know how to improve my production sustainably. And with High Level Farms as a regular buyer, I get a fair price for my crop." For Ama, palm oil creates a better life. With this second loan, High Level Farms can scale its business and set an example of the positive impact sustainable palmoil can make.
4 new jobs

3 people reached
Fully funded in 58 days on 23 November 2022.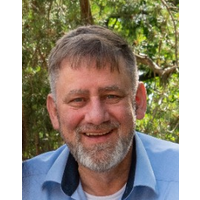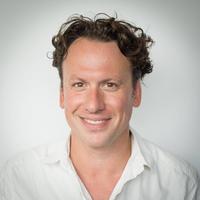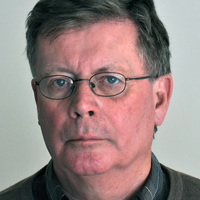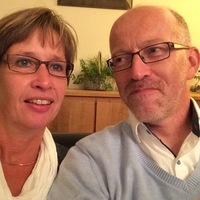 + 60 other investors
Positive palm oil
There's much to do about palm oil. Large scale plantations, for which rainforests have been cut and farmers moved off their land, gave palm oil a negative reputation. But it can also be done differently. High Level Farms produces sustainable palm oil with care for biodiversity, benefiting smallholder farmers living in poverty. For them, it's a great opportunity, because the potential of palm oil is high and the demand enormous. Thanks to High Level Farms, over 3,000 Ghanaian farmers can benefit of that in an environment friendly way.  Farmers like Ama Doris.
About the company
High Level Farms is a processing company of palm oil, which is made from the fruits and kernels of the oil palm. The company grows part of their raw materials (30%) themselves, but the majority (70%) is bought from 3,000 small-scale Ghanaian farmers. The fruits and kernels of this oil palm are then processed by the company into high quality palm oil. 
Palm oil is very versatile. As a vegetable fat, it is processed in countless food and cosmetic products, but it is also used as a biofuel. This makes it a sought-after product which is in high demand worldwide, so that the price paid for it continues to rise. 
In Ghana, palm oil is mainly cultivated by small-scale farmers. It is an important part of the local economy and can be found everywhere in daily life. The current government is paying more attention to the sector and is investing in improving the crops and increasing exports. This offers many opportunities for growth, both in the local and international market, which High Level Farms wants to capitalize on. 
To ensure the quality of the palm oil, High Level Farms works closely with the farmers they source from. They help them to improve their farming techniques and use high quality plants that are more resistant to diseases and climate changes. For example, they advise farmers on the best ways to cultivate land, plant new seedlings and care for the plants in a sustainable way. 
High Level Farms considers environmental conservation and social impact very important and makes an effort to improve this, for example by using clean energy for the tilling process, by carefully managing their oil palms and by minimizing their waste. The business complies with the international agreements on sustainable production by the Roundtable on Sustainable Palm Oil and is currently in the process of applying for RSPO certification. All this makes HLF's palm oil sustainable, with positive impact. Read all about why that is important in this article by Solidaridad's Policy Advisor Michel.
High Level Farms sells its palm oil to the Ghanaian government, for a High School Food Program, to 2,000 local retailers, wholesalers and industrial customers who process it into other products. The company recently won a large contract and is also exploring export opportunities to Nigeria and Europe. Therefore, the company is looking to scale up its production capacity. 
Purpose of the loan 
This second loan of €25,000 will be used to expand their processing plant with additional equipment for processing and to improve the logistics of the production process.
Previous loan
This is the second part of a loan totaling 50,000 euros to High Level Farms. While the first part was mainly used as working capital to purchase extra raw material, with this second loan the company wants to invest in their production process. This will allow them to scale up their production and process more fruit from more small-scale farmers into palm oil. 
Impact
Thanks to this loan:
4 new permanent jobs are created, 3 of which are for women, and 5 seasonal jobs. 
It also allows the company to enter into new partnerships with 3 new farmers, which will allow them to make their production more environmentally friendly and have more income. 
Combined, the first and second loan thus provide 8 permanent new jobs, 11 seasonal jobs and new collaborations with 6 small-scale farmers.
Mission and vision
The mission of High Level Farms is to contribute to the achievement of a sustainable, efficient and competitive oil palm industry in Ghana by mobilizing the capacity of small-scale oil palm growers for economic growth.
Website: https://www.hipalmproduce.com/
Management team
The founder and chairman of High Level Farms is Peter Aye Neymer, an experienced entrepreneur with a degree in Business Administration & Management from the University in Ghana. Vice Chairman is Mary Boateng, who is also the Financial Manager of the company. She is educated in Trade, Finance and Accountancy and is an experienced banker. The board further consists of 4 members, who together are responsible for the planning, decision making and supervision of the various departments in the company. 
COVID-19 update
High Level Farms was hit hard by the pandemic, reducing their revenue by 56%. Despite this, the company proved resilient and remained profitable throughout that period. Since then, that profit has increased by 71% compared to 2020 and 2021, and the company has a stable financial position.
Direct loan
This is a direct loan to a company. It is advisable to be cautious about the amount of investment in this project. Get information about the risks of an investment here. 
Available documents
Information document issuer (NL)
| | |
| --- | --- |
| Company name | High Level Farms |
| CEO | Peter Aye Neymer |
| Founded | 2017-01-01 |
| Location | Accra |
| Sector | Agriculture |
| Turnover | €265,723 |
| Employees | 50 |
Impact of this project
With this investment 4 jobs are created
With this investment 3 people are reached
About the investment
| | |
| --- | --- |
| Type | Impact |
| Entrepreneur | High Level Farms |
| Funding target | €25,000 |
| Annual interest | 0.00% |
| Maturity | 36 months |
| Repayment period | 6 months |
| Currency | EUR |
| Terms and conditions | Show |
About High Level Farms
| | |
| --- | --- |
| Total assets | €279,190 |
| Revenue | €265,723 |
| Leverage ratio | 95.00% |
| Liquidity | 1040.00% |
About the risks
Read more about the Risks.
We have already contributed for High Level Farms 2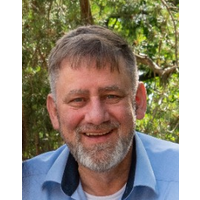 Jan de Wit
Florette Koning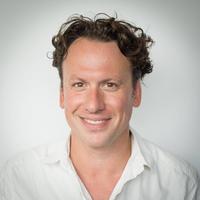 Arjen Mulder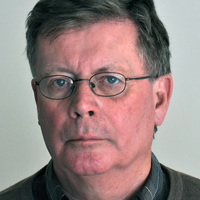 Joop Singeling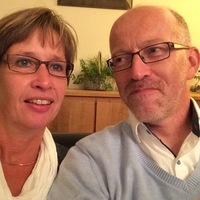 Jan van Munster