Nicaragua
Cosecha Partners
Taking good care of nature also generates more income for these farmers in Nicaragua. Thanks to Cosecha, they can sell their organic cocoa, coffee and chia seeds internationally at a good price. With this €20,000 loan, Cosecha can buy cocoa from 96 farmers.
Fully funded in 24 days on 30 May 2022.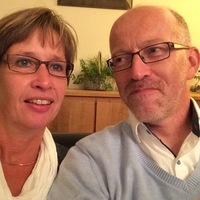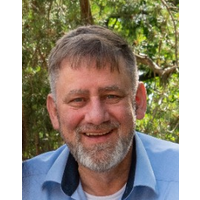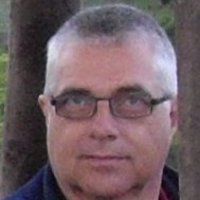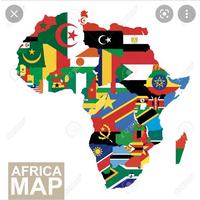 + 70 other investors
A sustainable income
Luxury products such as cocoa, specialty coffee, macadamia nuts and chia seeds, are doing well in the European and American markets. Especially when they are organic and fair trade. Good news for the farmers of Cosecha, who grow these products in an environment friendly way. Farmers like Nixon Flores, a cocoa farmer who, thanks to his partnership with Cosecha, was able to double his cocoa production. And Antonia Sevilla Flores, who grows chia seeds, even saw her yields grow by 350%.    
About the company
Cosecha Partners is a social enterprise on a mission to unlock the potential of smallholder farmers to meet the growing demand for high-quality organic and specialty food ingredients. By investing in smallholder farmers and building transparent, long-term relationships across the supply chain, Cosecha Partners is cultivating a vision for a more inclusive and regenerative food system. Cosecha's vision is focused on restoring the natural ecosystem combined with sustainable agriculture as a source of income. By training farmers to grow niche products organically, the farmers benefit. The quality of their land improves and their crops produce more, their incomes increase and their families can improve their living conditions. The products, which have Organic and Fair Trade certification, are sold in Europe and the United States. 
Cosecha Partners started in the northern highlands of Nicaragua in 2012 but did not officially register until 2014. Initially it started with a small group of farmers which has now grown to more than 2,500 farmers. These farmers live in remote, underprivileged areas where there are few basic services and people depend on agriculture. Cosecha Partners inspired these communities to use their land more sustainably, using environmentally sound farming techniques, in order to improve their livelihoods. It proved successful and Cosecha now works with 893 cocoa farmers, 574 chia seed producers and 720 macadamia growers. 
Cosecha Partners buys the different products from the farmers, sometimes directly, sometimes through cooperatives, and sells them on the export market. The farmers are paid a fair price according to Fair Trade principles. Cosecha provides farmers with training, technical support and equipment, as well as market research on international trends they can tap into. By connecting them to these international markets, Cosecha Partners helps them improve their circumstances. 
Over the past three years, the company has grown steadily by diversifying its products. The company employs 15 people permanently and indirectly 50 seasonal workers. 
Purpose of the loan 
At the moment, the cocoa season is in full swing. With this loan of 20,000 euros, Cosecha has the working capital to buy cocoa beans from 96 cocoa farmers. 
Impact 
Thanks to this loan, Cosecha can buy cocoa from 96 farmers, who will therefore have more income. This will have an impact, because the areas where these farmers live are poor and disadvantaged. For example, 72% of the farmers here live on less than $2.50 a day. Cosecha pays the farmers a fair price, according to Fair Trade principles. The additional income generated by working with Cosecha allows the farmers to improve their living conditions. In addition, training in organic farming ensures that their land is farmed sustainably, restoring fragile natural habitats. This has a positive impact on the environment. 
Management team
The management team of Cosecha consists of 2 people: 
Pilar Martinez Alvarez is the CEO of the company and responsible for all the activities of the company. She is an economist and entrepreneur with over 18 years of experience leading initiatives that provide social impact in different continents.
John Gohring, the founder of Cosecha Partners, is also an economist specializing in agriculture, trade and international development. He has over 15 years of experience developing and implementing projects in sustainable agriculture in the United States, Latin America and Africa.
Mission
Cosecha's mission is to connect speciality food brands with smallholder farmers in a regenerative system that creates healthy food, people, and ecosystems.
Website: Homepage - Cosecha Partners
Social media: https://www.facebook.com/cosechapartners
COVID-19 update
Despite Corona, Cosecha was able to export their products as usual. 
Direct Loan
This is a direct loan to a company. It is advisable to be cautious about the amount of an investment in this project. Get information about the risks of an investment here. 
Available documents
Information document issuer (NL)
| | |
| --- | --- |
| Company name | Cosecha Partners |
| CEO | Pilar Martinez |
| Founded | 2012-01-01 |
| Location | Matagalpa |
| Sector | Agriculture |
| Turnover | €632,931 |
| Employees | 15 |
Impact of this project
With this investment 96 people are reached
About the investment
| | |
| --- | --- |
| Type | Impact |
| Entrepreneur | Cosecha Partners |
| Funding target | €20,000 |
| Annual interest | 0.00% |
| Maturity | 6 months |
| Repayment period | 6 months |
| Currency | EUR |
| Terms and conditions | Show |
About Cosecha Partners
| | |
| --- | --- |
| Total assets | €230,304 |
| Revenue | €741,162 |
| Leverage ratio | 82.00% |
| Liquidity | 505.00% |
About the risks
Read more about the Risks.
We have already contributed for Cosecha Partners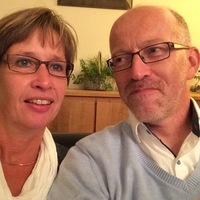 Jan van Munster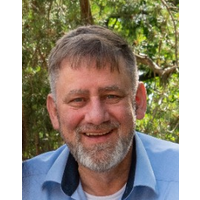 Jan de Wit
Florette Koning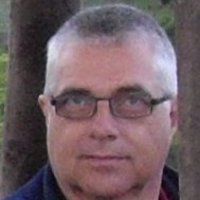 Ron van Eijk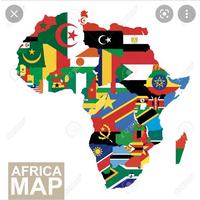 rits dijkstra