Kenya
Exotic 2
Jane's company makes a difference for many. For the women and youth who find employment there, and for the farmers she sources macadamia nuts from. With this loan of 25,000 euros, Exotic can buy more nuts and make an even bigger difference.
2 new jobs

129 people reached
Fully funded in 46 days on 19 April 2022.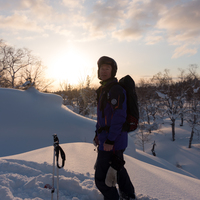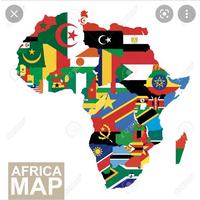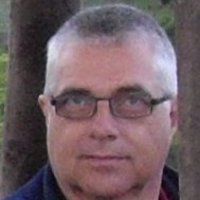 + 75 other investors
Ladies in charge
While unemployment is high in Kenya, Exotic provides jobs for many women and youth. This company in macadamia nuts takes good care of its employees, but also of the farmers they buy their nuts from. The company is run by 3 women and has grown considerably since its founding 10 years ago. Their goal? To make a positive impact without harming the environment. They are well on their way... 
About the company
Exotic is a Kenyan company that processes and exports macadamia nuts. In Europe, China and the United States, macadamia nuts are in high demand.  Exotic responds to this with its high-quality macadamia nuts. They buy the nuts from 1,693 farmers. To ensure the high quality, these farmers are trained and advised by the company. After harvesting, the nuts go to the factory, where they are sorted, processed and packaged, after which the macadamias are exported.
Exotic currently has 175 employees. The sorting of the nuts is mainly done by women, who form 80% of the personnel. Many young people also find a job at Exotic (75%).  Exotic takes good care of its employees. Besides their salary, they receive good benefits and the company also provides all kinds of training to increase their skills, but also their knowledge about for example health, good nutrition and financial literacy. In addition, Exotic has a savings program (SACCO) where employees can get small loans.
The farmers that produce the macadamia nuts are also happy to cooperate with Exotic, which helps them to improve their harvest by providing the farmers with new seedlings, training in better agricultural techniques and advice on, for example, pest control, fertilization and improving their soil. After harvest, their nuts are collected at central points and the farmers are paid immediately. Exotic pays the farmers a higher price than competitors, which creates loyalty to the company. 
Exotic wants to work as environment friendly as possible, for example by recycling, planting new trees and using renewable energy. For example, not only do they use solar energy for their production process, they also extract energy from the nut husks, as fuel for the boilers. This reduces waste and lowers their carbon footprint by 20%.
Purpose of the loan 
With this loan of € 25,000, Exotic has working capital to buy macadamia nuts from 129 new farmers. In addition, 2 new jobs will be created with this loan. 
Previous loan
This is Exotic's second loan. Since Exotic's main need is working capital, their first loan was also used for that, so they could buy nuts from farmers.
COVID-19 update
Before the pandemic, in 2018 and '19, Exotic's profits were growing significantly. With the outbreak of Covid, market demand fell and so did the company's growth, but because prices for raw materials had also fallen, profit losses were limited. In 2021, demand picked up again and the company's profits grew rapidly.  
Mission and vision
Exotic's mission is to share healthy products from Africa with the rest of the world, building a sustainable, inclusive value chain that provides socio-economic growth in an environment friendly way.
Website: https://www.exoticepz.co.ke/home  Or watch this introduction video about Exotic: https://youtu.be/ZY06vY6PW5Y
Impact 
This loan will create: 
More income for 129 additional farmers, as Exotic can purchase more nuts from them.
Better yields for these 129 farmers, who are trained and supported by the company in their production of macadamia nuts.
3 new jobs, with good salary and benefits but also opportunities for capacity development. Especially women and youth, 2 groups that have difficulties finding employment in Kenya, benefit.
Management team
At the head of Exotic are three strong women. These experienced ladies are highly motivated to make a positive impact for the local community and the environment with their business: 
Jane Maigua is the Managing Director and responsible for the strategic leadership of the company. She has a Masters in Leadership & Entrepreneurship and has been involved in SME development in sub-Saharan Africa for 25 years. 
Operations Director Charity Ndegwa is responsible for human resources, finance and operations, ensuring the financial stability and growth of the company. Charity holds a Masters degree in Management Agribusiness and has 12 years of experience connecting small-scale farmers to sustainable, profitable markets. 
Loisa Maina is chairperson of the board. She holds an MBA in Organizational Development and a Masters in Gender & Development.
Together, this trio has ample experience in entrepreneurship and agribusiness and know the international nut market inside and out. In addition, they continue to invest in market research and product development to always stay up to date. In short, a golden team!
Direct Loan
This is a direct loan to a company. It is advisable to be cautious about the amount of an investment in this project. Get information about the risks of an investment here. 
Available documents
| | |
| --- | --- |
| Company name | Exotic |
| CEO | Jane Maigua |
| Founded | 2012-12-14 |
| Location | Nairobi |
| Sector | Agriculture |
| Turnover | €897,327 |
| Employees | 175 |
Impact of this project
With this investment 2 jobs are created
With this investment 129 people are reached
About Exotic
| | |
| --- | --- |
| Total assets | €1,813,395 |
| Revenue | €897,327 |
| Leverage ratio | 26.00% |
| Liquidity | 175.00% |
About the risks
Read more about the Risks.
We have already contributed for Exotic 2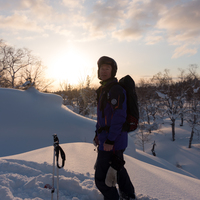 Jos Schreur
Ria Bos-Groeneveld
Joost Beenker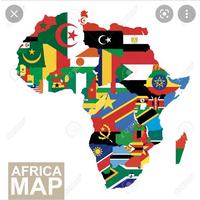 rits dijkstra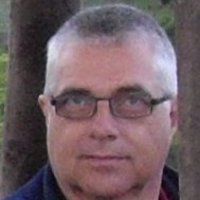 Ron van Eijk