Benin
HRTed
Armel's enterprise in Benin transforms traditional coconut oil production into a beacon of sustainability, supporting 60 women with fair wages and tapping into the growing European market. His eco-friendly, near-zero-waste operation not only benefits local communities but also sets an environmental standard by converting waste into biofuel for cooking.
Fully funded in 10 days on 30 November 2023.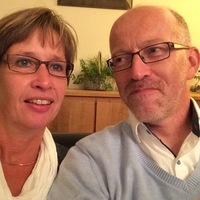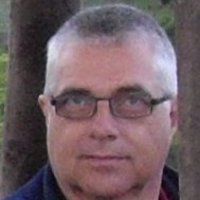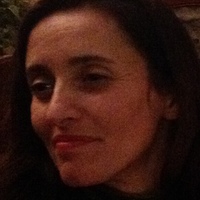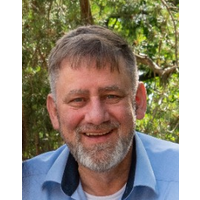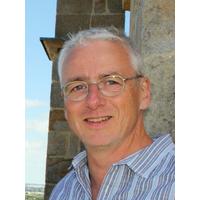 + 65 other investors
About the company  
Huilerie Royale Ted (HRTed) is a company in Benin that produces and sells coconut oil. It was founded in 2017 by Armel Ahimakin, who wanted to help his mother with a more efficient way of making coconut oil. In the artisanal way of processing coconut, there is a lot of loss. With his company, Armel was able to improve the production process, reducing losses and increasing the quality of the oil. Today, HRTed has 7 permanent and 39 flexible employees, and their coconut oil is sold in stores in Benin, West Africa, and Europe (Netherlands and Germany), where higher prices are paid.  
HRTed purchases the coconuts from 15 planters in southwest Benin. To collect the coconuts, they work with 60 women, who extract the pulp from the nuts and wash and dry them. Using a cold press, the coconut is pressed into oil, which is then filtered and packaged for sale. 
The production of HRTed's coconut oil is both efficient and environmentally-friendly, with every by-product put to use. Fibers are crafted into mats, brooms, and other household items, while the husks are transformed into briquettes for cooking fuel. These briquettes offer a tree-saving alternative to charcoal and generate additional revenue when sold to households and restaurants. With this resourceful approach, the company operates with limited waste.
Since HRTed's coconut oil is 100% natural, the company is in the process of getting their products certified as Organic. With this certification, the market value will increase.
Purpose of the loan   
This loan of €25,000 is intended as working capital to purchase more coconuts which will be processed into oil. 
Impact 
This project provides a better life for women in the south-west of Benin. The 60 women HRTed works with are trained by the company and receive a fair wage. As a result, they have a better income, which allows them to improve the living conditions of their families. In addition, the project has a positive impact on the environment through their policy of minimizing waste. By processing residual waste into briquettes, the company not only generates additional income but also offers an eco-friendly alternative to charcoal, saving trees by eliminating the need for deforestation.
SDGs
This project contributes to the following UN Sustainable Development Goals:
SDG 1: Zero poverty
SDG 5: Gender equality
SDG 8: Decent work and economic growth
SDG 12: Sustainable production & consumption
Management Team
Armel Ahimakin is the founder and director of HRTed. Armel has a degree in Agronomy and 10 years of work experience.  
Marketing Manager Govi Chedrac has a Bachelor's degree in Marketing and 5 years of work experience.  
Said Clotilde, a Food Science graduate, is Production Manager. He has 8 years of experience.  
Accounting & Financial Manager Fadikpe Nestor has a Masters degree in Finance and 12 years of work experience.
Credit score: 2 
To learn more about credit assessment process please visit this page. 
Risks
This is a direct loan to a company. Direct loans have a higher risk than indirect loans, where risks can be spread. Also, investing in agricultural businesses in developing countries is riskier than other investments. This is partly because agriculture depends on a variety of specific risks that an entrepreneur owner cannot influence, such as the weather or pest infestations. At the same time, agriculture is very important to the local economy and food security in many developing countries. And because agri-entrepreneurs usually cannot turn to a bank, this loan makes a lot of impact.
Available documents
Key Investment Information Sheet.
| | |
| --- | --- |
| Company name | HRTED |
| CEO | Armel Ahimakin |
| Founded | 2017-01-01 |
| Location | Cotonou |
| Sector | Agriculture |
| Turnover | €75,500 |
| Employees | 46 |
Impact of this project
With this investment 60 people are reached
About HRTED
| | |
| --- | --- |
| Total assets | €50,156 |
| Revenue | €43,464 |
| Leverage ratio | 43.70% |
| Liquidity | 117.00% |
About the risks
Read more about the Risks.
We have already contributed for HRTed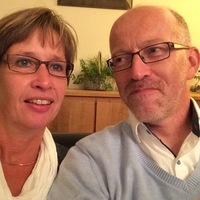 Jan van Munster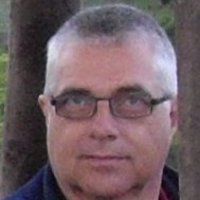 Ron van Eijk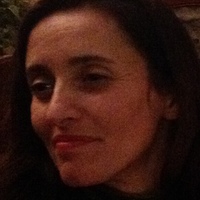 Bianca de Bree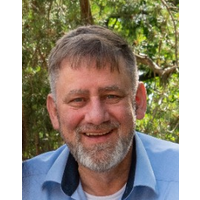 Jan de Wit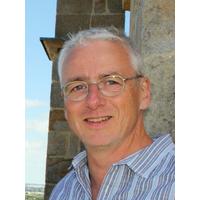 BRUNO FLAMBARD