Indonesia
PasarMIKRO 2
Can technology improve the income of vulnerable farmers in Indonesia? Yes, it can! PasarMIKRO shows how. This agri-tech company connects thousands of farmers and small traders through a simple app on their cell phones. This online marketplace provides important information and advice, as well as the ability to pay digitally and apply for credit. Thus, farmers get paid instantly, at better prices, and structurally improve their income. So did this egg farmer from East Java: "Thanks to PasarMIKRO, I get paid immediately. I can now buy new chicken feed faster and of better quality. This produces more eggs to sell."
1 new jobs

1440 people reached
Still €8,120 needed, 30 days to go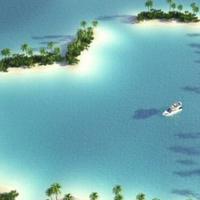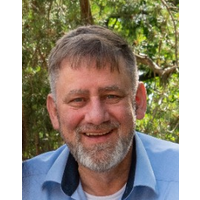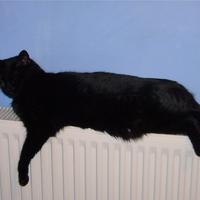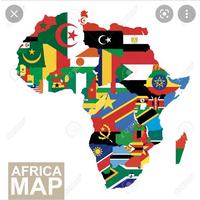 + 196 other investors
Please note: this loan will be repaid all at once after 12 months!
About the company  
PasarMIKRO is a digital platform with services for the agricultural sector in Indonesia, founded by Dien Wong in 2020. In Indonesia, almost all agricultural products, whether eggs, corn, rice or chickens, are marketed through traders. Most traders operate without a formal business structure, often being small family farms. During the pandemic, this supply chain became seriously disrupted, with smallholder farmers hit the hardest. Dien Wong, who before worked in the small-scale fishery supply chain himself, decided to do something about it. This was the beginning of PasarMIKRO.  
PasarMIKRO provides online services to small-scale producers and traders of agricultural products. These services are through their cell phones. With a mobile app, agri-entrepreneurs can manage their finances and trade conveniently. The platform provides users with access to (new) markets, trade finance and market knowledge. It ensures that farmers have access to a larger marketplace, allowing them to compare the prices of multiple traders in order to choose a favorable buyer.
PasarMIKRO not only allows farmers and traders to find each other, it also offers trade credits to the traders. This allows them to pay farmers directly, which is beneficial to them. For the traders, this financing allows them to buy more produce at once so they can fill their truck completely. Thanks to PasarMIKRO, they have the working capital for this and can work more efficiently, making more profit. The money is then paid back to PasarMIKRO within 3, 7 or 14 days. PasarMIKRO earns an average margin of 0.6 percent per trade finance through their platform. The company is based in Jakarta and has representatives spread across Java, Bali and southern Sumatra.  
Purpose of the loan  
This loan will allow PasarMIKRO to support small agricultural entrepreneurs, both traders and farmers, with financing. This €50,000 loan will be used as trade credit with which 1,440 farmers can be paid.  
Mission & vision 
PasarMIKRO is a social enterprise determined to empower micro-entrepreneurs from farming communities financially. They want to create a resilient and efficient network of the small-scale agricultural supply chain.

Website: www.pasarmikro.id
Impact 
This loan improves the well-being and standard of living of Indonesian farming communities. Through the financial platform, the smallholders gain better access to the market, they learn to run their businesses more efficiently, and up-to-date market knowledge ensures that they get better pay. On average, the small-scale farmers in the PasarMIKRO network own only half a hectare of land. For them, that knowledge makes a big difference. The traders are mostly one-person or family farms that can operate more sustainably if they can drive full trucks. PasarMIKRO's trade credits ensure that they can buy enough to operate more profitably, while farmers are paid directly. In this way, PasarMIKRO ensures that small agricultural entrepreneurs function better and can grow as a business. And that ensures sustainably better living conditions for these families.
SDGs
This project contributes to the United Nations Sustainable Development Goals: 
SDG 1: Zero poverty
SDG 2: Zero hunger
SDG 8: Decent work and economic growth
 
Related Blog posts: 
CEO and co-founder Dien Wong explains how PasarMIKRO started out, read the article here.

Management Team
Dien Wong, co-founder and CEO, has more than 23 years of experience in digital technologies and worked at multiple companies. His last position was in small-scale fisheries for USAID Ocean, a U.S. agency that works with world food programs. He wanted to use the experience he gained here more broadly. From this, PasarMIKRO was born.  
Edo Djayaputra, co-founder and COO, was previously a strategic advisor at Facebook and involved in sustainability projects, such as a clean drinking water project on the island of Sumba.  
Hugo Verwayen, co-founder and CFO & Head of Risk. This senior ex-banker of Dutch origin has more than 14 years of experience in financing Asian agricultural sector, starting and guiding companies with sustainable focus and investment banking. He studied at TU in Delft.
Interest: 0%
Pricing: This is a social loan. This means you get no financial return, only (a lot of) social return. For the use of the platform services, the entrepreneur pays a one-time fee. Fees vary depending on the loan size and loan maturity. On average, the fee is 5,7%. This is below local market rates.  
Credit Score: 2
To learn more about the credit assessment process please visit this page.
Risks
This is a direct loan to a company. Direct loans have a higher risk than indirect loans, where risks can be spread. Also, investing in agricultural businesses in developing countries is riskier than other investments. This is partly because agriculture depends on a variety of specific risks that an entrepreneur owner cannot influence, such as the weather or pest infestations. At the same time, agriculture is very important to the local economy and food security in many developing countries. And because agri-entrepreneurs usually cannot turn to a bank, this loan makes a lot of impact.
Available documents
Key Investment Information Sheet
| | |
| --- | --- |
| Company name | PasarMIKRO |
| CEO | Dien Wong |
| Founded | 2020-12-01 |
| Location | Jakarta |
| Sector | Agriculture |
| Turnover | €9,091,697 |
| Employees | 25 |
Impact of this project
With this investment 1 jobs are created
With this investment 1440 people are reached
About the investment
| | |
| --- | --- |
| Type | Impact |
| Entrepreneur | PasarMIKRO |
| Funding target | €50,000 |
| Annual interest | 0.00% |
| Maturity | 12 months |
| Repayment period | 12 months |
| Currency | EUR |
| Terms and conditions | Show |
About PasarMIKRO
| | |
| --- | --- |
| Total assets | €600,311 |
| Revenue | €9,091,697 |
| Leverage ratio | 56.00% |
| Liquidity | 228.00% |
About the risks
Read more about the Risks.
We have already contributed for PasarMIKRO 2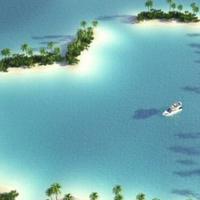 Karine DERVIEUX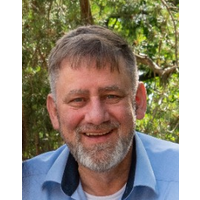 Jan de Wit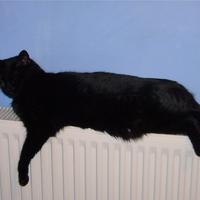 benedicte verzier
Florette Koning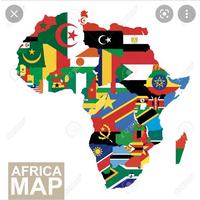 rits dijkstra
+ and another
196
investors