Huilerie Royale Ted (HRTed) is a company that specializes in the production and distribution of coconut oil. Established in 2017, it was founded with the goal of improving the efficiency of coconut oil production, minimizing waste, and enhancing oil quality.
HRTed employs a dedicated team of both permanent and flexible staff members. Their high-quality coconut oil is distributed not only in local stores but also in other regions, including West Africa and Europe, where it commands premium prices. The company sources coconuts from a network of local planters. To process the coconuts, they employ 60 women to extract pulp, clean, and dry the nuts. 
HRTed places a strong emphasis on environmentally friendly practices in its production process. Given the entirely natural nature of HRTed's coconut oil, the company is actively pursuing the Organic certification, a move that is expected to further enhance the market value of their products.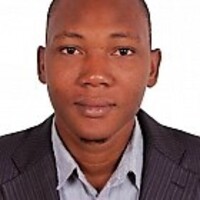 General information
Financial information per 2023-06-30
| | |
| --- | --- |
| Total assets | €50,156 |
| Revenue | €43,464 |
| Leverage ratio | 43.70% |
| Liquidity | 117.00% |
About Benin
Benin is a country in West Africa. It is bordered by Togo to the west, Nigeria to the east, Burkina Faso to the north-west, and Niger to the north-east. The majority of its population lives on the small southern coastline of the Bight of Benin, part of the Gulf of Guinea in the northernmost tropical portion of the Atlantic Ocean. Benin covers an area of 114,763 square kilometers and its population in 2018 was estimated to be approximately 11.49 million. Benin is a tropical nation, highly dependent on agriculture, and is a large exporter of cotton and palm oil. Substantial employment and income arise from subsistence farming.
Last funded project
HRTed
Armel's enterprise in Benin transforms traditional coconut oil production into a beacon of sustainability, supporting 60 women with fair wages and tapping into the growing European market. His eco-friendly, near-zero-waste operation not only benefits local communities but also sets an environmental standard by converting waste into biofuel for cooking.
Fully funded in 10 days on 30 November 2023.