AgriNet is a Ugandan company that processes grains, particularly soybeans and maize, into livestock feed, maize meal and soybean oil. The company purchases these raw materials from 20,000 small-scale farmers in eastern Uganda. They focus on the Ugandan and Kenyan markets, where the demand for animal feed is growing strongly. The company therefore wants to expand its production capacity.
AgriNet was founded in 2008 by four friends as a social enterprise. They offered technical advice to small farmers using smart phones and connected them with large buyers and other relevant parties in the value chain. After a few years it became clear that there were good market opportunities for animal feed ingredients and the company decided to expand its activities. In 2018 they built a processing facility and since then the company itself also buys grains from farmers and processes them so that value is added. The company has since become one of the leading soybean processors in East Africa. 
In addition to processing soybeans and maize, AgriNet continues to provide services to 4,000 farmers. They offer technical advice, provide skills training together with NGOs, and help farmers obtain small loans to purchase their seeds and other supplies.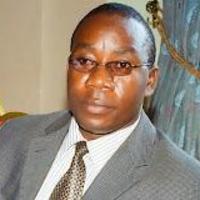 General information
| | |
| --- | --- |
| Borrower | AgriNet Uganda Limited |
| Country | Uganda |
| Head office | Tororo |
| Website | https://agrinetug.net/ |
| Founded | 28 February 2008 |
| Active on Lendahand since | 15 July 2022 |
Financial information per 2022-06-30
| | |
| --- | --- |
| Total assets | €235,731 |
| Revenue | €181,297 |
| Leverage ratio | -5.00% |
| Liquidity | 1118.00% |
About Uganda
Uganda gained independence from Britain on 9 October 1962 as a Commonwealth realm with Queen Elizabeth II as head of state. One year later, Uganda became a republic but maintained its membership in the Commonwealth of Nations. The country has been experiencing consistent economic growth. In 2015-16, Uganda recorded gross domestic product growth of 4.6 percent in real terms. However, despite making enormous progress in reducing the countrywide poverty incidence from 56 percent of the population in 1992 to 24.5 percent in 2009, poverty remains deep-rooted in the country's rural areas, which are home to 84 percent of Ugandans.
Last funded project
AgriNet
This social enterprise in Uganda offers technical advice to small farmers on their cell phones. Four years ago, they saw a good market opportunity and started processing soy and maize. The demand for this is high in Kenya and Uganda. AgriNet buys the soy and maize from 20,000 small farmers, whom they also continue to provide technical supprt. This increases farmers' skills ánd income. With this loan of 23,000 euros, 700 farmers will benefit and 1 permanent and 7 temporary new jobs will be created.
1 new jobs

700 people reached
Fully funded in 59 days on 10 October 2022.