UCHON is an umbrella of 6 farmer cooperatives in northern Nicaragua, who decided to join forces for better access to the market. The total of 689 member farmers are small-scale vegetable growers, 123 of whom are women, who grow 35 different types of vegetables and fruits. Their products range from zucchini and cabbage to coriander and chili. By marketing these together through UCHON, the farmers can organize logistics together and negotiate a better price for their products. In addition, UCHON offers farmers security that their crops will be sold, allowing them to focus entirely on producing them.   
The farmers grow the crops and deliver them fresh to the cooperatives. The cooperatives take care of washing, sorting and packaging them, and safeguard their quality. The products are then brought to the Nicaraguan market through UCHON, who sells to supermarkets, franchises and restaurants, as well as directly to consumers. After the sale, UCHON pays the cooperatives within 8 days, who in turn pay the farmers within 2 days, so that they do not have to wait long for their money. Furthermore, the cooperatives facilitate quality inputs, such as seeds and fertilizers, and offer the farmers credit to buy them. 
The 6 cooperatives that make up UCHON supply different products, so they complement each other and work well together. This gives them a stronger position in the market for horticultural products. Their cooperation came about thanks to Rikolto, a Belgian NGO working on food security. Rikolto supports the cooperatives and their members with programs focused on the environment, gender and sustainable agriculture.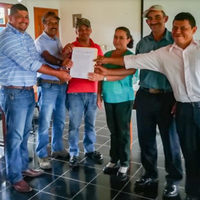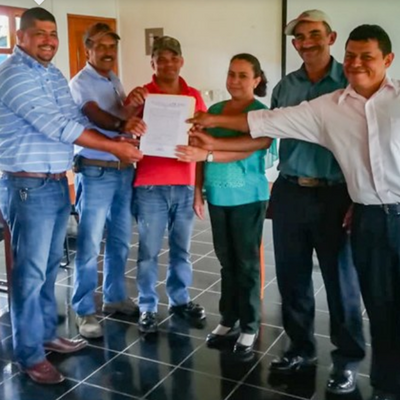 General information
Financial information per 2022-03-31
| | |
| --- | --- |
| Total assets | €87,910 |
| Revenue | €553,399 |
| Leverage ratio | 76.00% |
| Liquidity | 393.00% |
About Nicaragua
Nicaragua is the largest country in the Central American isthmus, bordered by Honduras to the northwest, the Caribbean to the east, Costa Rica to the south, and the Pacific Ocean to the southwest. Managua is the country's capital and largest city and is also the third-largest city in Central America, behind Tegucigalpa and Guatemala City. The multi-ethnic population of six million includes people of indigenous, European, African, and Asian heritage. The main language is Spanish. Indigenous tribes on the Mosquito Coast speak their own languages and English. The biological diversity, warm tropical climate and active volcanoes make Nicaragua an increasingly popular tourist destination.
Last funded project
UCHON 2
In northern Nicaragua, in the hills around Lake Apenas, live UCHON's 689 small-scale farmers. "These farmers have been through a lot," says UCHON director Gerardo Lopez. "From political and economic crises to extreme natural phenomena. They have learned that by working together they are stronger and can grow their crops better." Instead of competing, they have joined forces in UCHON and are now improving their incomes in a sustainable way.
Fully funded in 26 days on 17 December 2022.