El Milagro is a cooperative of mainly coffee farmers, with some cocoa and avocado farmers as well. The cooperative is based in San José des Lourdes in Cajamarca. Since its founding in 2005, membership has grown to 265, 60 of whom are women. Some of the members belong to the indigenous Awajún people, such as Rogelio Jempekit. "We live in hard-to-reach areas with few opportunities and considerable technical constraints. But at El Milagro we are welcomed, trained and encouraged to improve the quality of our lives. For us, coffee is the source to move forward," Rogelio says.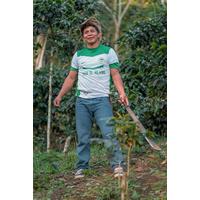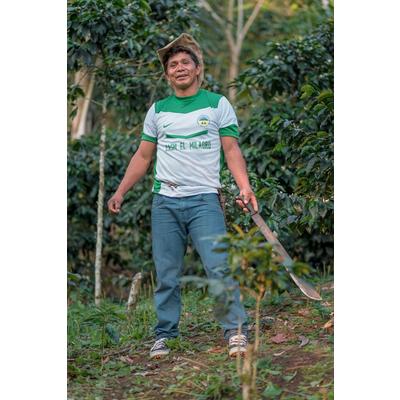 General information
| | |
| --- | --- |
| Borrower | Cooperativa Agraria de Servicios Multiples El Milagro |
| Country | Peru |
| Head office | San José de Lourdes |
| Website | https://casmelmilagro.pe/ |
| Founded | 6 January 2005 |
| Active on Lendahand since | 24 May 2022 |
Financial information per 2022-03-31
| | |
| --- | --- |
| Total assets | €1,080,858 |
| Revenue | €2,187,860 |
| Leverage ratio | 14.00% |
| Liquidity | 104.00% |
About Peru
Peru is a South American country with a population of 33 million inhabitants (INEI, 2022), it is considered one of the countries with the greatest ethnic and linguistic diversity. Its projections of global economic growth are at 3.6% in 2022 sustained by the greater operability of the economic activities most affected by the pandemic (trade and services) (Ministry of Economy and Finance). Peru has 24 departments and 1 constitutional province, the economic activities of agriculture, industry, commerce and services are found in all departments. The economic activity of Agriculture contributes 5.6% of the national production, with an annual growth of 3.8%, highlight the production of: oil palm, coffee, mango, blueberry, avocado, paddy rice, grape, lemon, cocoa among many more. The national coffee production in 2021 was 364,744 tons of parchment coffee, 3% more than in 2020. The regions with the highest production are San Martín (21%), Cajamarca (21%), Junín (19%), and Amazonas (13%).
Last funded project
El Milagro
Small, underprivileged coffee farmers in Peru's remote highlands are more hopeful than ever. Thanks to training and technical support from their cooperative El Milagro, their organic coffee is sustainable and high quality. And fair trade, too! This improves not only their natural environment but also their livelihood. Like for the indigenous Rogelio and his wife. "We live in hard-to-reach areas with few opportunities. For us, coffee is the source to get ahead," Rogelio says of El Milagro.
Fully funded in 40 days on 7 December 2022.