Founded in 2018, The Big Thunder Mining Company trades macadamia residue, such as rejected nuts and nut shells. The nuts they buy are too small, damaged or spoiled and therefore not suitable for consumption. But they are suitable for processing into oil. The company buys these rejects, together with the shells, and sorts them. Previously, Big Thunder then sold them on to other processing companies, who make oil from the nut residues and use the husks as biofuel for their boilers. Thanks to an investment from PlusPlus co-founder Truvalu, the company was able to purchase new equipment, with which they can now process macadamia scraps into oil themselves. This is expected to increase their profits significantly. 
The nuts and shells are purchased during harvest season, which in Kenya runs from February to May and September to October. They are first dried and stored for about 5 weeks, after which they are cracked. Then the nuts are separated from the husks and the oil is pressed. The whole process takes about 3 months, after which the oil can be sold.
In the past, Big Thunder purchased their raw materials from other macadamia companies, but with this loan, they will purchase directly from the farmers who grow the nuts. To do this, the company has hired a field worker, who will identify farmers to buy their waste from and train them. The company has 6 employees, 4 of which are women.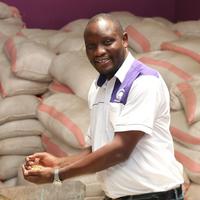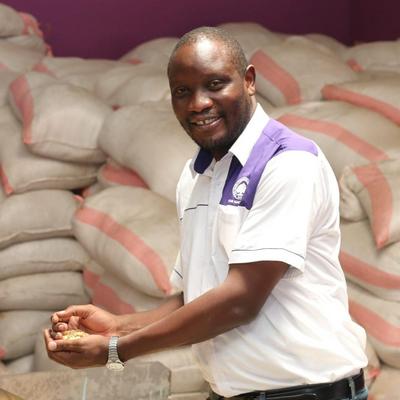 General information
| | |
| --- | --- |
| Borrower | The Big Thunder Mining CO. LTD |
| Country | Kenya |
| Head office | Nairobi |
| Website | https://bigthundernuts.co.ke/ |
| Founded | 5 January 2018 |
| Active on Lendahand since | 31 January 2022 |
Financial information per 2022-03-01
| | |
| --- | --- |
| Total assets | €156,127 |
| Revenue | €294,327 |
| Leverage ratio | 90.00% |
| Liquidity | 934.00% |
About Kenya
Kenya is East-Africa's financial centre, with the largest economy, the highest income per capita and the best infrastructure. The country is conveniently located on the coast, allowing it to become the regional trade centre. Kenyans are typically well-educated, compared to people in neighbouring countries with which it forms a customs union. There is a free market and low import and export restrictions. These factors all lead to Kenya being the main location for foreign companies to settle, after South-Africa. Important sectors are agriculture, industry and services. The latter includes the financial sector. The increase in export, of tea and flowers for example, also contributes to an influx of foreign currency.
Last funded project
Big Thunder 2
This company knows the value of waste. By processing macadamia shells and rejected nuts into oil and biofuel, small farmers receive extra income. Efficient and sustainable! With this loan of 25,000 euros, the company can buy macadamia waste from another 468 farmers.
1 new jobs

468 people reached
Fully funded in 44 days on 2 June 2022.