ARO Innovation is a Ugandan company that sells organic honey products. The company originated from a farmers' cooperative, REAP, which stands for Rural Empowerment Against Poverty. REAP's goal is to improve farmers' incomes through better farming techniques, new technologies, and market research for better access to the market. Beekeeping was a part of this, in combination with sustainable agriculture. As the sale of honey grew into the main business activity, these activities were transferred to a separate company, ARO Innovation, which was established in March 2021 for this purpose. REAP is shareholder of the new company, while the cooperative members are its suppliers.
ARO currently buys the honey from 60 small-scale farmers, who purchase beehives with credit and place them on their land. The hives are emptied regularly, after which the honey is purified, processed and packaged for transport to their clients. The farmers receive a good price for the honey, which is above average market price. In addition, the farmers are also trained in better and environment friendly farming techniques, so that their crops' yields improve sustainably. And that, together with the honey, ensures a stable income for the farmers and their families.
ARO sells its products, which are all organic, mainly to wholesalers, supermarkets, hotels and restaurants in western Uganda. The company sells 13 tons of honey per year, which is sold in bulk. Profits have been growing in recent years and are expected to continue, as honey is in high demand. ARO also has ambitions to further expand its products to include beeswax and castor oil, a vegetable oil used for hair and skin care.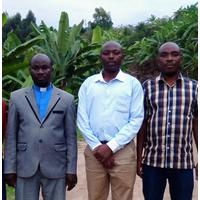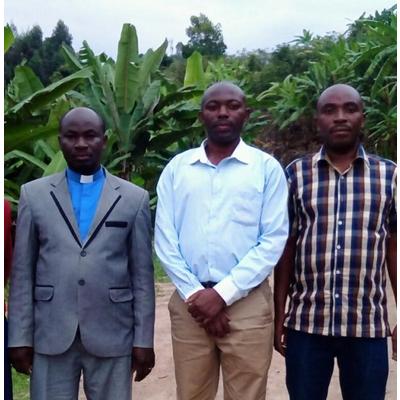 General information
| | |
| --- | --- |
| Borrower | ARO Innovation & Consultant CO lTD |
| Country | Uganda |
| Head office | Kasese |
| Website | https://www.plusplus.nl |
| Founded | 17 March 2021 |
| Active on Lendahand since | 29 October 2021 |
Financial information per 2021-12-06
| | |
| --- | --- |
| Total assets | €52,225 |
| Revenue | €38,180 |
| Leverage ratio | 99.58% |
| Liquidity | 4367.00% |
About Uganda
Uganda gained independence from Britain on 9 October 1962 as a Commonwealth realm with Queen Elizabeth II as head of state. One year later, Uganda became a republic but maintained its membership in the Commonwealth of Nations. The country has been experiencing consistent economic growth. In 2015-16, Uganda recorded gross domestic product growth of 4.6 percent in real terms. However, despite making enormous progress in reducing the countrywide poverty incidence from 56 percent of the population in 1992 to 24.5 percent in 2009, poverty remains deep-rooted in the country's rural areas, which are home to 84 percent of Ugandans.
Last funded project
ARO Innovation
For Ugandan farmers, beekeeping provides extra income. ARO Innovation sells their organic honey in the region, where demand is high. With this loan of EUR 24,000 ARO can scale up and buy honey from 60 new farmers. It also creates 2 new jobs.
2 new jobs

60 people reached
Fully funded in 29 days on 6 January 2022.