Exotic is a Kenyan company that processes and exports macadamia nuts. In Europe, China and the United States, macadamia nuts are in high demand.  Exotic responds to this with its high-quality macadamia nuts. They buy the nuts from 1,693 farmers. To ensure the high quality, these farmers are trained and advised by the company. After harvesting, the nuts go to the factory, where they are sorted, processed and packaged, after which the macadamias are exported.
Exotic currently has 175 employees. The sorting of the nuts is mainly done by women, who form 80% of the personnel. Many young people also find a job at Exotic (75%).  Exotic takes good care of its employees. Besides their salary, they receive good benefits and the company also provides all kinds of training to increase their skills, but also their knowledge about for example health, good nutrition and financial literacy. In addition, Exotic has a savings program (SACCO) where employees can get small loans.
The farmers that produce the macadamia nuts are also happy to cooperate with Exotic, which helps them to improve their harvest by providing the farmers with new seedlings, training in better agricultural techniques and advice on, for example, pest control, fertilization and improving their soil. After harvest, their nuts are collected at central points and the farmers are paid immediately. Exotic pays the farmers a higher price than competitors, which creates loyalty to the company. 
Exotic wants to work as environmentally friendly as possible, for example by recycling, planting new trees and using renewable energy. For example, not only do they use solar energy for their production process, they also extract energy from the nut husks, as fuel for the boilers. This reduces waste and lowers their carbon footprint by 20%.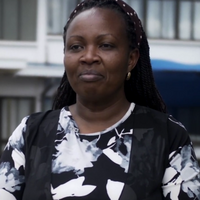 General information
| | |
| --- | --- |
| Borrower | Exotic EPZ LTD |
| Country | Kenya |
| Head office | Nairobi |
| Website | https://www.exoticepz.co.ke/ |
| Founded | 1 January 0002 |
| Active on Lendahand since | 14 February 2022 |
Financial information per 2021-12-31
| | |
| --- | --- |
| Total assets | €1,813,395 |
| Revenue | €897,327 |
| Leverage ratio | 26.00% |
| Liquidity | 175.00% |
About Kenya
Kenya is East-Africa's financial centre, with the largest economy, the highest income per capita and the best infrastructure. The country is conveniently located on the coast, allowing it to become the regional trade centre. Kenyans are typically well-educated, compared to people in neighbouring countries with which it forms a customs union. There is a free market and low import and export restrictions. These factors all lead to Kenya being the main location for foreign companies to settle, after South-Africa. Important sectors are agriculture, industry and services. The latter includes the financial sector. The increase in export, of tea and flowers for example, also contributes to an influx of foreign currency.
Last funded project
Exotic 2
Jane's company makes a difference for many. For the women and youth who find employment there, and for the farmers she sources macadamia nuts from. With this loan of 25,000 euros, Exotic can buy more nuts and make an even bigger difference.
2 new jobs

129 people reached
Fully funded in 46 days on 19 April 2022.