Kaaro Agricultural Producers is a coffee company in Western Uganda. The company buys coffee beans directly from 4,500 small-scale coffee farmers, then processes, packs and markets the beans. The company currently processes about 8,000 tons of coffee, of which 85% is Robusta and 15% Arabica coffee. In addition, they have a strong focus on quality improvement and have the ambition to also offer specialty coffee at premium prices.
Over the years, Kaaro Agric has always realized a stable profit. The coffee is sold through exporters, but in order to be less dependent on them, the company has applied for its own export license. They are also working on UTZ and Fair Trade certifications. The expectation is that this will further increase profits. In that case, the farmers' incomes will also increase. 
Kaaro Agric is a familiar face to PlusPlus founder Solidaridad, with whom it worked several years ago to improve the incomes of coffee farmers. Kaaro Agric is still doing this. The farmers are organized into cooperatives and provided with high quality seedlings, fertilizers and are trained in effective and sustainable methods of growing coffee. To cover their expenses, the farmers can get a loan, which they pay back after harvest. Harvested beans are collected and the quality determined, based on which the farmers are paid. In the event of failed crops, farmers still receive a minimum fee. Kaaro Agric has a field office and factory in Kazo county, which provides additional employment.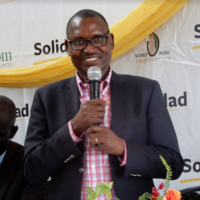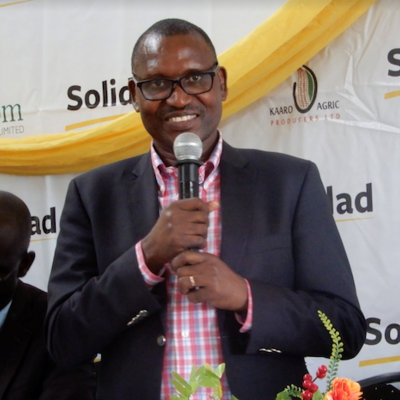 General information
Financial information per 2021-11-12
| | |
| --- | --- |
| Total assets | €150,514 |
| Revenue | €727,657 |
| Leverage ratio | 99.00% |
| Liquidity | 839.00% |
About Uganda
Uganda gained independence from Britain on 9 October 1962 as a Commonwealth realm with Queen Elizabeth II as head of state. One year later, Uganda became a republic but maintained its membership in the Commonwealth of Nations. The country has been experiencing consistent economic growth. In 2015-16, Uganda recorded gross domestic product growth of 4.6 percent in real terms. However, despite making enormous progress in reducing the countrywide poverty incidence from 56 percent of the population in 1992 to 24.5 percent in 2009, poverty remains deep-rooted in the country's rural areas, which are home to 84 percent of Ugandans.
Last funded project
Kaaro Agric 2
Coffee is in high demand worldwide. Kaaro Agric helps Ugandan coffee farmers to benefit. With training their yields improve, which the company buys and exports. With this loan of EUR 15,000 Kaaro can work with 108 new farmers and improve their income.
Fully funded in 10 days on 17 January 2022.