RéPAB, founded in 2015, is a cooperative of pineapple farmers in the West African country Benin. The cooperative has 1,600 members, 11% of whom are women. RéPAB provides the farmers guidance to grow their pineapples organically and teaches them how to improve the quality of with sustainable farming techniques. The cooperative then buys the farmers' harvests to resell to major buyers in Benin and other countries in the region.
Management team
President of RéPAB is Nicolas Vigan, who manages the cooperative. In addition, the Board of Directors includes Damien Kiki who is responsible for Production & Operations, Pascal Equiadje for Marketing & Finance, and Rodrigue Houessou for Accounting & Administration. All members of the management team are well trained in their respective functions. There is also an elected Supervisory Board.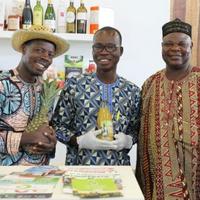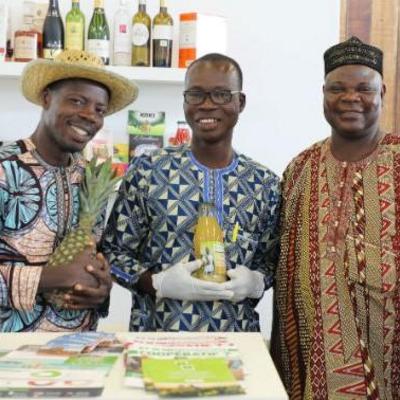 General information
Financial information per 2020-12-31
| | |
| --- | --- |
| Total assets | €203,888 |
| Revenue | €792,927 |
| Leverage ratio | 58.00% |
| Liquidity | 120.00% |
About Benin
Benin is a country in West Africa. It is bordered by Togo to the west, Nigeria to the east, Burkina Faso to the north-west, and Niger to the north-east. The majority of its population lives on the small southern coastline of the Bight of Benin, part of the Gulf of Guinea in the northernmost tropical portion of the Atlantic Ocean. Benin covers an area of 114,763 square kilometers and its population in 2018 was estimated to be approximately 11.49 million. Benin is a tropical nation, highly dependent on agriculture, and is a large exporter of cotton and palm oil. Substantial employment and income arise from subsistence farming.
Last funded project
RéPAB 4
The market for fresh pineapple doing well, especially if it's organic. Good news for RePAB's pineapple farmers! This farmers' cooperative in Benin grows their pineapples in an environment-friendly way and is certified Organic. With this loan of 20,000 euros, the cooperative can buy pineapples from another 50 farmers and create 1 extra permanent and 87 extra seasonal jobs, mainly for women who harvest the pineapple.
1 new jobs

50 people reached
Fully funded in 54 days on 20 September 2022.