Y-Piesie Agrochemical & Farm Services (hereinafter: Y-Piesie) provides services to cocoa farmers in the Ashanti Region in Ghana. A lot of cocoa is produced in this area, mostly by older farmers who have a plot of land of less than two hectares. Y-Piesie sees that the older farmers do not work their land with the best techniques, that they are less productive due to their advanced age and do not have access to financing and well-trained workers. That is why Y-Piesie offers services such as:
Prune using mechanized pruners. By cutting down the side branches of a cocoa tree, more beans will grow. In addition, pruning ensures a better microclimate, because the wind blows better between the trees. This prevents diseases.
Spraying with pesticides and weeding. These services prevent farmers from misusing harmful agents to control weeds and diseases.
Artificial pollination of the cocoa blossom. Normally this pollination is done by insects. By giving nature a helping hand, the production of the plantation increases.
These services to farmers are provided on a credit basis. The farmers pay back Y-Piesie after the harvest. Farmers can opt for incidental services or a multi-annual maintenance contract. By entering into a multi-annual collaboration, Y-Piesie is in the best position to increase the production of the plantation. The company takes care of all agricultural supplies, such as fertilizers and pruning machines, which means that maintenance costs the farmer less. A multi-annual contract will yield the most in the long term for both the farmer and Y-Piesie.
Y-Piesie also serves farmers in the region with a shop with agricultural inputs such as fertilizers and pesticides. Y-Piesie also has a cargo moped, which is very suitable for the bad roads in the countryside.
Y-Piesie founder Evan Essels was trained in the MASO Academy of PlusPlus partner Solidaridad. For many years, the MASO program organized training courses for young people in rural areas, in which they learned to grow cocoa in a sustainable and more efficient way. Some of the graduates have started their own plantation, others, like Evan, operate as service providers. The most successful of these graduate companies are eligible for a loan on PlusPlus.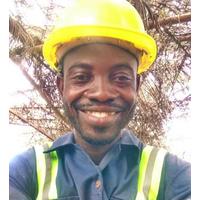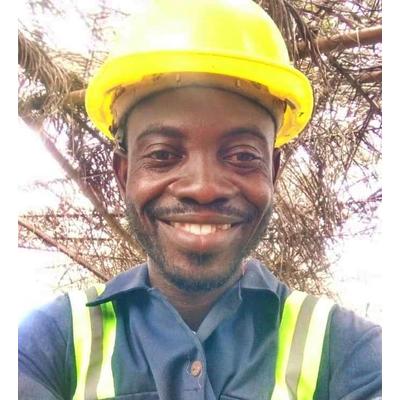 General information
| | |
| --- | --- |
| Borrower | Y-Piesie Agro Chemical & Farm Services Limited |
| Country | Ghana |
| Head office | Subriso, Adansi South District |
| Website | https://www.plusplus.nl |
| Founded | 22 January 2021 |
| Active on Lendahand since | 19 March 2021 |
Financial information per 2020-12-31
| | |
| --- | --- |
| Total assets | €6,890 |
| Revenue | €8,507 |
| Leverage ratio | 36.00% |
| Liquidity | 183.00% |
About Ghana
Ghana, officially the Republic of Ghana, is a country along the Gulf of Guinea and the Atlantic Ocean, in the subregion of West Africa. Spanning a land mass of 238,535 km2 (92,099 sq mi), Ghana is bordered by the Ivory Coast in the west, Burkina Faso in the north, Togo in the east, the Gulf of Guinea and the Atlantic Ocean in the south. Ghana is a unitary constitutional democracy led by a president who is both head of state and head of the government. Ghana's growing economic prosperity and democratic political system have made it a regional power in West Africa. It is a member of the Non-Aligned Movement, the African Union, the Economic Community of West African States (ECOWAS), Group of 24 (G24) and the Commonwealth of Nations.
Last funded project
Y-Piesie
With a loan of EUR 10,000, Y-Piesie can buy an additional tricycle, pruning machines and sprayers, and hire three new employees. This will increase productivity. In addition, the working capital allows them to provide credit services to 143 additional cocoa farmers in the area. This allows the farmers to produce more cocoa on the same piece of land, giving them higher yields.
3 new jobs

143 people reached
Fully funded in 15 days on 18 May 2021.