Fruvex, registered under the name Arguello & Mayorga, is a family business from Nicaragua that purchases fruit and vegetables from small-scale farmers. Six employees ensure that the products are washed, packaged and prepared for export.
The main crops that Fruvex trades are:
Cassava. In Europe, the product is known from cassava chips, a vegetarian variant of prawn crackers. Cassava is very resistant to drought and locust pests.
Taro: A root tuber that is rich in starch and can weigh up to four kilos. Taro is suitable for cooking, roasting, baking and frying.
Ginger: a spice that has been on the menu in many countries for centuries.
Sweet potato: In developing countries, the sweet potato is the fifth most important food crop, after rice, wheat, maize and cassava.
Fruvex mainly exports to three regular customers in Puerto Rico (US). The company has been approached by five potential new clients, three of which are in Miami and Puerto Rico. However, the company needs working capital to purchase and process more tubers. The company wants to obtain the necessary certificates within three years to also be able to export to the Netherlands and Spain.
In total, 25 small-scale and medium-sized farmers sell their products to Fruvex. Seven of them sell directly to the company, the others sell through an intermediary. Fruvex wants to buy more directly from farmers in the future. By cutting middlemen out of the process, more income goes directly to the farmers. Many farmers find transport too risky due to the possibility of damage and theft. As soon as Fruvex itself can play a role in transporting the products, these barriers can be overcome. Fruvex trains farmers in the network in efficient and sustainable production methods.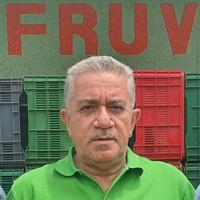 General information
| | |
| --- | --- |
| Borrower | Arguello y Mayorga y CIA LTDA |
| Country | Nicaragua |
| Head office | Nueva Guinea |
| Website | https://en.fruvexram.com/ |
| Founded | 16 May 1996 |
| Active on Lendahand since | 19 March 2021 |
Financial information per 2020-12-31
| | |
| --- | --- |
| Total assets | €391,002 |
| Revenue | €135,603 |
| Leverage ratio | 99.60% |
| Liquidity | 560.00% |
About Nicaragua
Nicaragua is the largest country in the Central American isthmus, bordered by Honduras to the northwest, the Caribbean to the east, Costa Rica to the south, and the Pacific Ocean to the southwest. Managua is the country's capital and largest city and is also the third-largest city in Central America, behind Tegucigalpa and Guatemala City. The multi-ethnic population of six million includes people of indigenous, European, African, and Asian heritage. The main language is Spanish. Indigenous tribes on the Mosquito Coast speak their own languages and English. The biological diversity, warm tropical climate and active volcanoes make Nicaragua an increasingly popular tourist destination.
Last funded project
Fruvex
Fruvex: more income for vegetable farmers. With a loan of € 20,000, Fruvex has working capital to export more edible roots and tubers. Fruvex will create 6 new jobs and buy more vegetables from the 25 farmers in their existing network, who will receive more income as a result.
6 new jobs

25 people reached
Fully funded in 27 days on 16 May 2021.