Indonesia
PasarMIKRO
Smallholder farmers today face the effects of global trends like climate change and inequality. Solving the problems they face will have a significant positive impact on food supply chains across the world and improves their livelihoods. PasarMIKRO is Indonesia's first agri-tech company that empowers these farmers with modern-day trade finance solutions via a simple and secure App. Meri, a female mango trader, is enthousiastic: "I like using PasarMIKRO App, it helps me to safely pay and receive money for my mango business and run my finances in a secure and organized way." This loan allows 1,728 Indonesian farmers and traders like Meri to improve their business.
Fully funded in 58 days on 22 March 2023.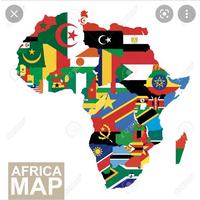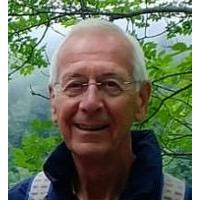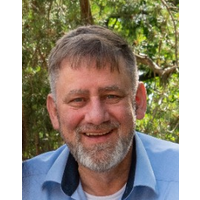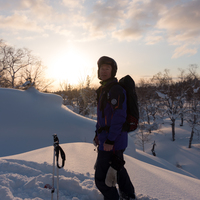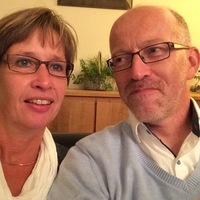 + 115 other investors
Please note that this bullet loan is repaid all at once after 12 months.
"Thanks to PasarMIKRO, I get paid right away. This enables me to buy new chicken feed faster, which in turn allows me to sell more eggs. With that extra income I can now buy better feed, improving the quality and quantity of eggs." - Egg farmer Tsabit from Blitar, East Java
About the company 
PasarMIKRO is a digital platform with services for the agricultural sector in Indonesia. It was founded by Dien Wong in 2020. In Indonesia, almost all agricultural products, whether eggs, corn, rice or chickens, are marketed through small traders. Most traders operate without a formal business structure, often being small family farms. During the pandemic, this supply chain became totally disrupted, hitting small-scale farmers the hardest. Dien Wong, who previously worked in the small-scale fisheries chain himself, decided to do something about it. This was the beginning of PasarMIKRO. 
PasarMIKRO provides online services to small-scale producers and traders of agricultural products. They receive these services through their cell phones. With a mobile app, agri-entrepreneurs can manage their finances and trade conveniently. The platform provides users with access to (new) markets, trade finance and market knowledge. It ensures that farmers have access to a larger marketplace, allowing them to compare prices from multiple traders to choose a favorable buyer. 
PasarMIKRO not only connects farmers and traders, it also offers trade credit. This allows traders to pay the farmers directly, which is beneficial to them. For the traders, this finance allows them to buy more produce at once so they can fill their truck completely. Thanks to PasarMIKRO, they have the working capital for this and can thus work more efficiently, making more profit. The money is then paid back to PasarMIKRO within 3, 7 or 14 days. PasarMIKRO earns an average margin of 0.6 percent per trade finance through their platform. The company is based in Jakarta and has representatives spread across Java, Bali and southern Sumatra.
Purpose of the loan 
With this PlusPlus loan of €50,000, PasarMIKRO can support small agricultural entrepreneurs, including 288 traders and 1,440 farmers, with business advice and trade finance.
Impact 
This loan improves the well-being and standard of living of Indonesian farming communities by strengthening their agricultural enterprises. The easy to access mobile phone app provides them better access to the market, resuling in more profitable deals. It teaches them to run their businesses more efficiently, and up-to-date market knowledge ensures they get better pay. On average, the small-scale farmers in the PasarMIKRO network own only half a hectare of land. For them, the knowledge PasarMIKRO offers makes a big difference. The traders are mostly one-person or family farms. PasarMIKRO's trade credits allow them to make full use of the capacity they have available, making them more profitable, while farmers are paid directly. In this way, PasarMIKRO ensures that small agricultural entrepreneurs function better and can grow as a business. And that ensures sustainably better living conditions for these families. 
Mission & vision
PasarMIKRO is a social enterprise determined to make micro-entrepreneurs from farming communities financially strong. They want to create a resilient and efficient network of the small-scale agricultural supply chain. 
Website: www.pasarmikro.id
Management team
Dien Wong, co-founder and CEO, has more than 23 years of experience in digital technologies and worked at multiple companies. His last position was on small-scale fisheries for USAID Ocean, a U.S. agency that works with world food programs. He wanted to use the experience he gained here more broadly. From this, PasarMIKRO was born. 
Edo Djayaputra, co-founder and COO, was previously a strategic advisor at Facebook and involved in sustainability projects, such as a clean drinking water project on the island of Sumba. 
Hugo Verwayen, co-founder and CFO & Head of Risk. This senior ex-banker of Dutch origin has more than 14 years of experience in financing Asian agricultural sector, starting and guiding companies with sustainable focus and investment banking. He studied at TU in Delft. 
Direct loan
This is a direct loan to a company. It is advisable to be cautious about the size of an investment in this project. Get information about the risks of an investment here.
Available documents
| | |
| --- | --- |
| Company name | PasarMIKRO |
| CEO | Dien Wong |
| Founded | 2020-12-01 |
| Location | Jakarta |
| Sector | Agriculture |
| Turnover | €9,091,697 |
| Employees | 25 |
Impact of this project
With this investment 1728 people are reached
About the investment
| | |
| --- | --- |
| Type | Impact |
| Entrepreneur | PasarMIKRO |
| Funding target | €50,000 |
| Annual interest | 0.00% |
| Maturity | 12 months |
| Repayment period | 12 months |
| Currency | EUR |
| Terms and conditions | Show |
About PasarMIKRO
| | |
| --- | --- |
| Total assets | €600,311 |
| Revenue | €9,091,697 |
| Leverage ratio | 56.00% |
| Liquidity | 228.00% |
About the risks
Read more about the Risks.
We have already contributed for PasarMIKRO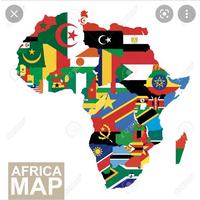 rits dijkstra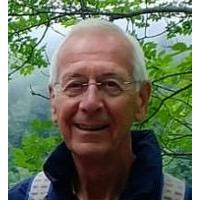 Gerard ter Maat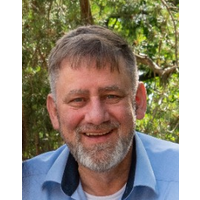 Jan de Wit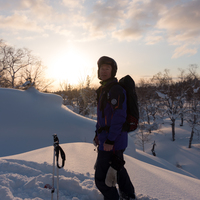 Jos Schreur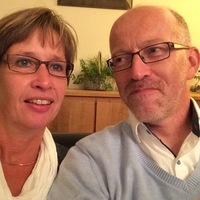 Jan van Munster
+ and another
115
investors