CLECAM is a Rwandan microcredit institution that was created in 2007 by the merger of 2 microcredit organizations. Both had been set up by farmers' cooperatives to provide credit to their members for their agricultural activities, and that is still the main goal. Moreover, with 23,302 shareholders, CLECAM is still owned by the farmers themselves. This makes CLECAM an institution by farmers for farmers.
CLECAM offers farmers (m/f) various financial products and services, such as financial literacy trainings, saving services and small loans with an average of USD 700. Since most small farmers cannot access a bank, CLECAM's services are in high demand. Currently CLECAM has 68,769 savers and 6,500 borrowers, including 4,100 men and 2,400 women. They can deposit and withdraw money at any of the CLECAM service points, which is regulated by the National Bank of Rwanda (NBR). CLECAM has 5 branches with a total of 10 local service points, which farmers in the southern parts of Rwanda can access.
Because it is especially difficult for women to get a loan, this PlusPlus loan helps to empower female farmers and boost their potential. Thanks to a program of development organization Cordaid, the farmers (male and female) have already been trained in gender awareness, financial literacy and the use of digital finance tools, which create efficiency. They are now applying these skills and working hard to improve their agricultural business activities. The finance they need for this, they can loan from CLECAM, at a favorable rate of 1.5% per month.
This low rate is possible thanks to CLECAM's cooperation with humanitarian organizations, who also bear the risks of exchange rate losses. This way, neither CLECAM nor the farmers will be negatively affected by currency fluctuations. Any actual profit made by CLECAM is divided among its' owners: the farmers themselves.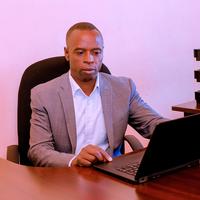 General information
Financial information per 2022-06-30
| | |
| --- | --- |
| Total assets | €8,191,110 |
| Revenue | €2,064,793 |
| Leverage ratio | 26.00% |
| Liquidity | 133.00% |
About Rwanda
Rwanda is a small landlocked country in east-central Africa with a population of 12 million. It is currently led by Paul Kagame who became president in 2000. In 2018, its GDP was US$9.5bn and it has steadily averaged high single digit GDP growth rates. Rwanda has been a leading engine in terms of trade openness and has one of the best business environments in Africa. The World Bank's Doing Business 2019 survey ranks Rwanda 29th out of 190 economies surveyed (including Developed Economies), making it one of the best-ranking African economies. Rwanda has made significant progress from the ethnic strife that led to the genocide & civil war in the nineties, with political stability among the key assets that has allowed a sustained reform momentum.
Last funded project
CLECAM 6
Maise season is approaching in Rwanda. Farmers, of whom many are female, need small loans to start planting on time with quality seeds. Clecam's savings group and a small $150 loan allowed Dorotha to triple her maize yield. With an additional loan, she plans to produce a ton of maize during the next season. The benefits extend beyond crops. More harvest means Dorotha can buy livestock to fertilise the land and ensure a better education for her two children. Support 47 farmers with your investment and make all the difference for people in Rwanda.
Fully funded in 9 days on 6 September 2023.